"Ender's Game" movie unveils official blog (no Formics allowed)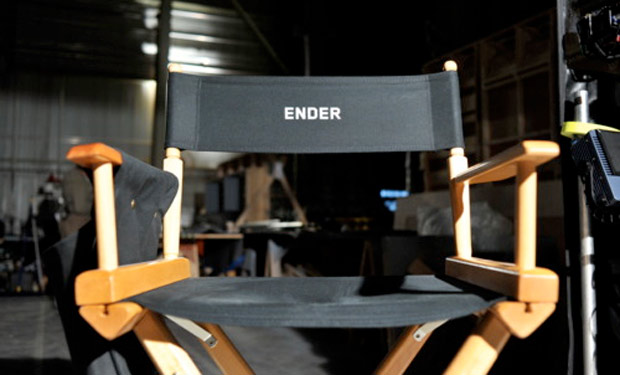 Posted by Aubrey Sitterson on
Production is already underway on the film adaptation of the classic science fiction novel "Ender's Game." But while you will have to wait almost a full year to see the movie in theaters, you can start freaking out and reading between the lines for inside information now, courtesy of a new blog from the film's producers.
The Ender's Game Blog just went live today with a post about star Asa Butterfield, best known from his appearance in last year's "Hugo." The first entry includes a shot of where Asa will be planting his assa when he's not pretending to train to kill alien bugs, and also references the precocious star's endearing tendency to refer to things that took place more than 13 years ago as being from "the late 1900s." And naturally, being that we're currently in the early-2000s, the whole thing exists on Tumblr.
Along with Butterfield, "Ender's Game" also stars Harrison Ford and Ben Kingsley, and will be both written and directed by Gavin Hood, the man behind the 2009 superhero flick "X-Men Origins: Wolverine." It hits theaters on March 15, 2013.
What do you think about the new Ender's Game Blog? Will you heart it? Reblog it? Tell us in the comments below or on Facebook and Twitter.