Ed Helms says "The Hangover 3" is "not officially happening"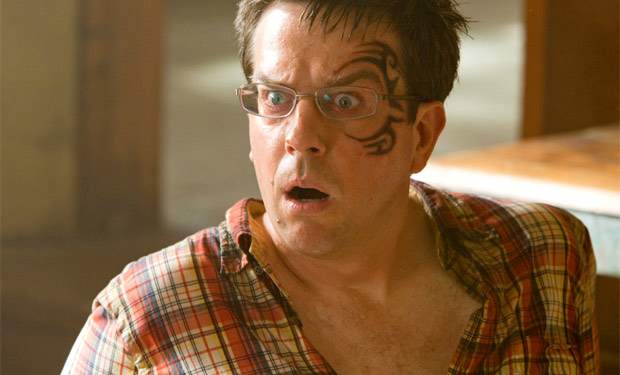 Posted by Terri Schwartz on
It shouldn't come as any surprise that Warner Bros is gearing up to make a third installment of their "The Hangover" franchise. The first two films grossed over $1 billion worldwide, and in all likelihood a third film would do just as well.
Last we heard, the stars were negotiating salary deals so that deal making on the project can be finalized. The Hollywood Reporter said that Warner Bros was hoping have the flick start shooting this summer and be ready for a Memorial Day 2013 release date. So when IFC caught up with star Ed Helms on the Film Independent Spirit Awards red carpet, it seemed only fair to ask him if he had heard any more news on the development of "The Hangover 3."
"'Hangover 3' is going to be an independent movie," he deadpanned. "We're making it for $12,000. It's all actual found footage."
Well, if it worked for "Paranormal Activity," it just might work for "The Hangover" boys. But all joking aside, Helms did offer an actual update on the flick.
"The real answer is that there's a lot of positive momentum and energy in that direction, but we're not there yet. It's not officially happening. But I'm hopeful," he said. "I would love to do it and we'll see. I think there's endless stories to tell with these guys."
The THR story said that "The Hangover 3" intends to ditch the "forgotten-debauchery formula of the first movies" and take the series in a new direction. There will likely still be a major hangover involved, but it won't necessarily involve main characters Stu, Phil and Alan forgetting a night's events and then spending the rest of the movie trying to remember them.
Helms felt that is the natural direction to take the series. When asked how the next movie will deviate from the previous two, he said he can think of plenty of ways to make "The Hangover 3" feel fresh.
"I think you have to. That's just kind of a no brainer," Helms said of ditching the previously-successful formula. "That's just one story construct. How does any movie do that? There's infinite stories to tell. I think what the audiences like is just spending time with these guys. That's certainly what we like about doing it. We'll see. We'll see what happens."
Do you want to see "The Hangover 3"? How would you want the storytelling to change from the first two films? Tell us in the comments section below or on Facebook and Twitter.