Warwick Davis wants to be a Doctor Who villain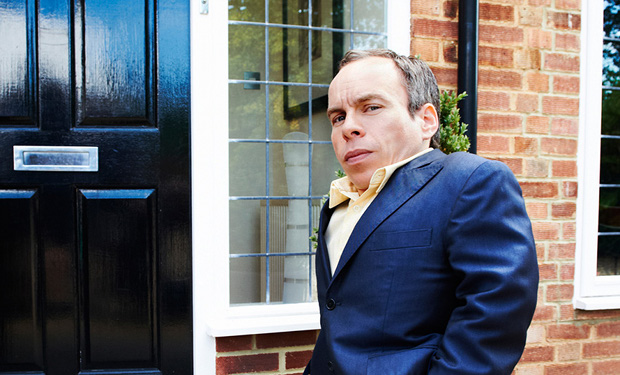 Posted by Rick Marshall on
With reporting by Scott Neumyer
Veteran actor Warwick Davis has played everything from an Ewok and a Leprechaun to a fictionalized version of himself in the new television series "Life's Too Short."
IFC spoke with Davis earlier this month about his recurring role in the "Leprechaun" franchise and other memorable characters he's played over the years, and discovered that there's still one sci-fi franchise he's hoping to add to his resume: "Doctor Who."
"I want to be in 'Doctor Who,'" he told IFC. "I think I could play a good villain. Just a cameo, a kind of villain that The Doctor's up against."
Being a British actor, it's no surprise that Davis hopes to someday land a role on the classic BBC series, which currently stands as the longest-running sci-fi series in television history and is riding a massive wave of popularity here in the U.S.
"I'm not asking to be The Doctor." laughed Davis. "I mean, I'd love to do that as well… No, no. I'm joking. You know, I pitched it to the producer and he kind of looked at me blankly."
And just like The Doctor, Davis is also a popular guy these days, thanks to his new hit series and a long list of roles that have made him an icon of the sci-fi and fantasy community, from his turn as Wicket in "Star Wars: Episode VI – Return of the Jedi" to the title character in "Willow," and more recently, as Professor Filius Flitwick in the "Harry Potter" movies.
"I hope to get the fan community behind it, so they almost can't refuse," he said. "They will have to film it."
What do you think? Would you like to see Warwick Davis play a "Doctor Who" villain? Chime in below or on Facebook or Twitter.