Watch Johnny Depp in the first trailer for Tim Burton's "Dark Shadows"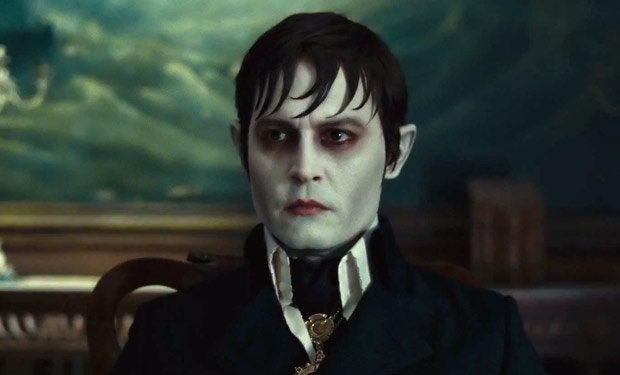 Posted by Aubrey Sitterson on
When it was first announced that Tim Burton would adapt "Dark Shadows" to film with Johnny Depp in the lead, the collective internet first Wikipedia'ed the late 1960s gothic soap opera, and then sighed "Of course he is." But now that the first trailer has been released, it's clear that Burton has done something a little unexpected: Make a vampire-heavy, gothic "Encino Man."
Instead of playing the film like the original series, ie. campy but largely straight-faced, Burton has positioned his "Dark Shadows" film as a more farcical take on the concept, with Depp's vampire, Barnabas Collins, struggling to adapt to live in the groovy 1970s. "How groovy is it?" you ask? Well, there's a lava lamp, a Barry White song AND a Volkswagon bus in the trailer. Throw in a Partridge Family appearance and it's a perfect storm of 70s nostalgia.
But despite all the easy snark the somewhat dopey trailer can evoke, that's not a reason to write it off entirely. First, we love "Encino Man," as a very time-period specific "man out of time" story (and we're closet Pauly Shore fans), so the comparison is actually more of a compliment than you might realize. Second, while these days he's better known for helping Depp mug through heavily stylized films (as seen in the trailer), Burton's first two and within certain circles, most beloved feature-length movies were "Pee-wee's Big Adventure" and "Beetlejuice," which were, quite frankly, absurd and absurdly awesome.
Watch the trailer below, then tell us what you think in the comments or on Facebook and Twitter: Is "Dark Shadows" a return to campy, ridiculous, glorious form for Tim Burton or cynical Frankenstein's monster of 70s nostalgia, unrestrained Depp quirk and gothic trappings?