"Chronicle" director in talks for "Spider-Man" spin-off, "Venom"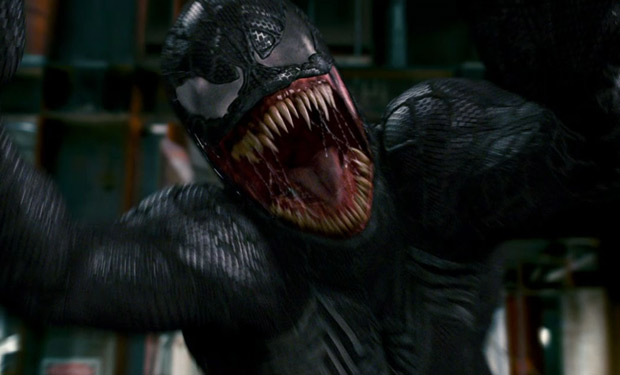 Posted by Aubrey Sitterson on
Despite some really great Sandman stuff, and the fact that fans of a certain age are all but guaranteed to pop for Spidey in a black suit and/or Venom, "Spider-Man 3" didn't exactly hit right for a number of reasons, including but not limited to extended emo scenes. But, thankfully for fans of grim n' gritty 90s comics antiheroes, the symbiote-based Spider-Man villain, Venom could be returning to the screen, courtesy of "Chronicle" director Josh Trank.
As noted by Slash Film (http://www.slashfilm.com/chronicles-josh-trank-direct-spiderman-spinoff-venom-movie/) talk of a Venom movie is nothing new for Sony, as there were originally plans to have the spin-off directed by Gary "Hunger Games" Ross. But while that plan never came to fruition, the success of Trank's found footage superhero flick, "Chronicle," has more than a few humongous all-white eyes and prehensile tongues turning to him.
According to the "Los Angeles Times," Sony is already negotiating with Trank to direct the new Venom-based flick, though the paper was unable to get any kind of actual comment from Sony, so perhaps take this news with a grain of salt. Also, keep in mind that Trank's name is a hot one coming off the success of the outsized success of the relatively low-budget "Chronicle," which while not a comic book movie, features its fair share of superpowers.
If you're unlucky enough not to know about Venom as a character, a brief primer for you: Eddie Brock was a New York City journalist who got exposed to an alien symbiote that was cast off by Spider-Man. The symbiote takes the form of a totally badass suit that gives Brock, as Venom, a host of totally badass powers, including strength, speed, agility and wall-stick-to-it-ness. Notably, he also has the ability to avoid being picked up by Spider-Man's spider-sense, making him a bigger, nastier version of the wallcrawler. Eventually, Venom turned from villain to antihero, when an even nastier symbiote, Carnage, shows up, as tends to happen.
What do you think of a movie starring Venom? Is Josh Trank the right guy for the job? Tell us in the comments below or on Facebook or Twitter.