IFC @ SXSW Host Chris Gethard Gets Ping-Ponged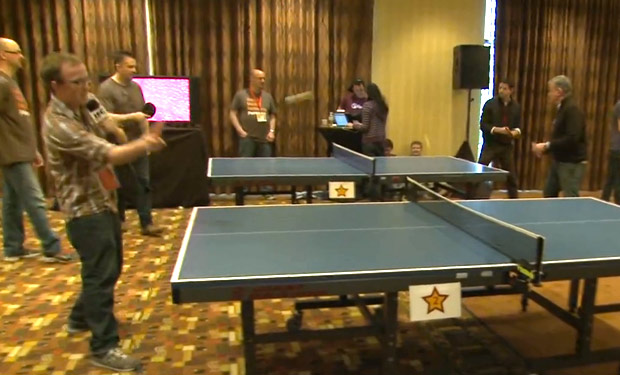 Posted by Brian Jacks on
We know a lot about Chris Gethard, like that he has his own talk show and that he loves doing movie interviews. But until today we didn't know one of our SXSW host's most intimate details…that he's an amateur ping pong champ.
All was revealed to us at SXSW where we sent Chris to infiltrate a table tennis championship here at the annual fest, and he was kicking serious ass until he was unceremoniously booted from the competition. It's better to see than read, so check the video out below to catch all the ping pong action.
video player loading
.
.
.