The cast of "Carnage" discuss memorizing the script in this DVD/Blu-ray exclusive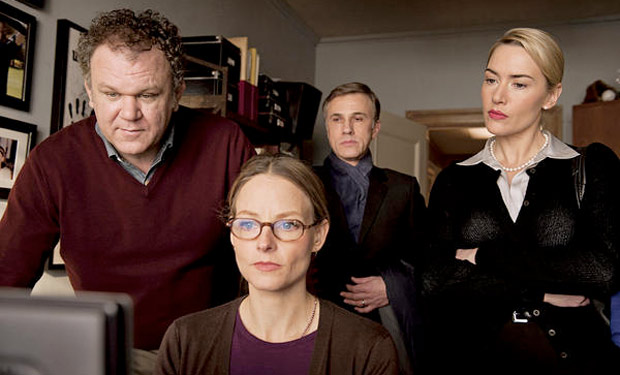 Posted by Brian Jacks on
Legal and moral stuff aside, there's no doubt that Roman Polanski is one hell of a director. That's why it's particularly interesting to hear the cast of his film "Carnage" discuss the process of rehearsing. In the DVD and Blu-ray bonus features below, Kate Winslet and co-star Christoph Waltz both reveal that Roman required them to read the entire script (instead of just their own lines), mirroring how a stage production would do it.
It's a brief for fascinating insight into one of the best films from last year. Check it out below, and then pick up your own copy of "Carnage" next Tuesday.
video player loading
.
.
.
Did you see "Carnage"? Let us know your thoughts in the comments below.