"The Cabin in the Woods" new trailer delivers more horror and mystery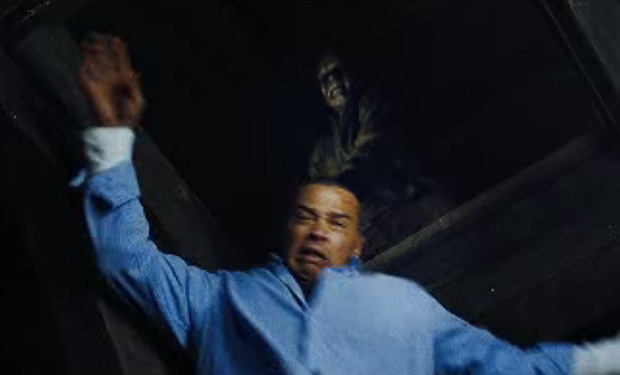 Posted by Aubrey Sitterson on
For a horror movie directed by the "Cloverfield" guy, co-written by the "Avengers"/"Firefly"/"Serenity" guy and starring f'ing Thor, "The Cabin in the Woods" has had a hell of a time actually making it to theaters. But now, courtesy of a short one-minute trailer that raises far more questions than it answers, you can get an early peek at the film ahead of its April 13 release date.
The film, co-written by Drew Goddard and Joss Whedon, and directed by Goddard solo, was completed way back in 2009, well before anyone thought to put a winged helmet on Chris Hemsworth, who stars in both "Cabin in the Woods" and "Thor." But the movie got delayed in order to give it the 3D treatment, and later fell into limbo about the same time studio MGM fell into bankruptcy.
Now, finally, after years of waiting, the movie will hit theaters only months before a small indie film that Whedon and Hemsworth have collaborated on called "The Avengers." Back in December, a full-length theatrical trailer for the film hit the web, and there were some complaints that it gave too much away. That isn't the case with this new one-minute spot, however, as it is more-or-less an abbreviated version of the full trailer – one that clearly illustrates this isn't a typical "spooky house in the forest" movie, but also doesn't exactly say what it is.
Check it out below.
video player loading
.
.
.
Does the new trailer have you psyched for a trip to "The Cabin in the Woods"? Tell us in the comments below or on Facebook or Twitter.