"The Cabin in the Woods" clip offers a game of Truth or Dare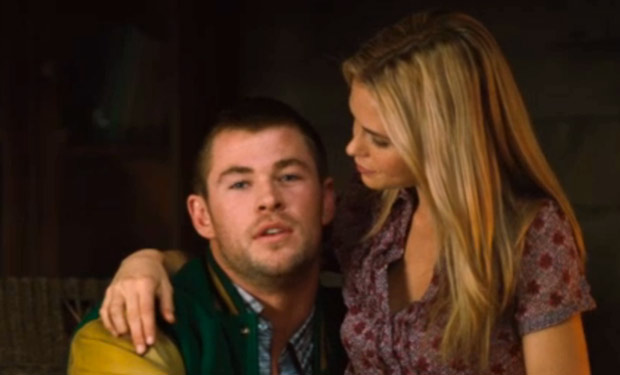 Posted by Terri Schwartz on
Think you know what "The Cabin in the Woods" is about? Think again. Everything we've heard about the film suggests that you should go into the Joss Whedon/Drew Goddard collaboration unspoiled, because whatever pre-conceived notions of the story were are wrong.
MTV has released a new clip from the movie and, fortunately, it's spoiler-free. But the clip does a great job of setting up the tone of the movie, from the character tropes that will likely not pan out as we expect to the tongue-in-cheek awareness that these people are in a horror movie. Plus, it reminds us why we always take "truth" in Truth or Dare.
When IFC caught up with the stars of the film at SXSW, they couldn't stop gushing about how much they love the project.
"I thought my imagination was pretty good. Joss' and Drew's imagination is so much better. And so from when you're reading the script yourself, you're like, 'This is awesome! This is awesome! This is awesome!' When you're seeing it on the screen, you're like, 'That is so much cooler!'" Anna Hutchison gushed about the movie's screenplay.
Jesse Williams did his best to define the movie, but had a difficult time doing so. "It's a comedy, it's a crazy thriller, it's got insane monsters, it's terrifying, and it's like an action film, and the twist," he explained. "So, reading it, I just became this huge fan."
Do you plan on checking out "The Cabin in the Woods" when it hits theaters on April 12? Tell us in the comments section below or on Facebook and Twitter.