Call-In Commentary: Watch the "Brake" trailer with star Stephen Dorff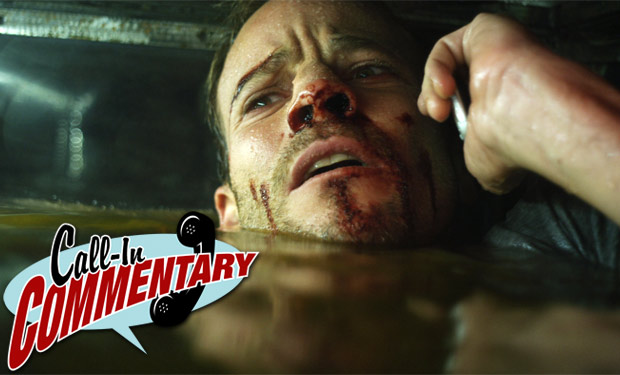 Posted by Brian Jacks on
Stephen Dorff is known as being a versatile actor, but his latest film "Brake" must have pushed the limits. In the picture, Dorff plays a Secret Service agent who awakens to a captivity within a plexiglass coffin inside the trunk of a car, at the mercy of terrorists who are demanding information for a sinister plot. The star plays nearly the entire movie within this confined environment, similar to Ryan Reynolds' recent "Buried" but with considerably more action elements.
To get a firsthand take on the movie, Dorff participated in our Call-In Commentary series, where filmmakers and stars provide narration to their movie trailer. Check it out below to hear firsthand anecdotes, and then check out "Brake" in theaters March 21.
video player loading
.
.
.
MORE CALL-IN COMMENTARIES:
– Watch the "Detachment" trailer with director Tony Kaye
– Watch the "Bending the Rules" trailer with WWE Superstar "Edge"
– Watch "The Snowtown Murders" trailer with director Justin Kurzel
– Watch the "Being Flynn" trailer with writer-director Paul Weitz
– Watch the "Tim and Eric's Billion Dollar Movie" trailer with Tim and Eric
– Watch the "Boy" trailer with writer-director Taika Waititi
View more Call-In Commentaries…
Will you be checking out "Brake"? Let us know in the comments below, or on Facebook or Twitter.