Brad Bird isn't ruling out "The Incredibles 2"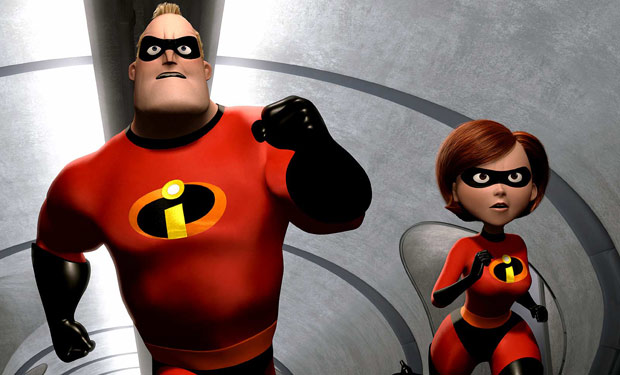 Posted by Terri Schwartz on
Brad Bird might be planning to continue making live action films for the foreseeable future, but that doesn't mean that he's done with animated movies for good. Even though he wowed audiences with his live action debut, "Mission: Impossible — Ghost Protocol," the director is best known for his projects "The Incredibles," "Ratatouille" and "The Iron Giant," and is one of the most established animation directors in the business.
IFC caught up with Bird recently while he was promoting the Los Angeles Animation Festival's charity screening of "The Iron Giant," and shared that he does have some ideas for future animated projects. As someone who has always written and directed the animated films that he's worked on, the ideas are all the fodder Bird needs for his future work.
"I don't have any that are signed, sealed and delivered deals, but I have ideas that I would love to pursue someday," Bird said. "I don't think my next film is going to be animated, but I haven't ruled out animation at all. I love the medium and I have other ideas that I'd like to do in it at some point."
One movie that fans have been clamoring to see is "The Incredibles 2." Bird has never promised a sequel to the 2004 Pixar film, but its story about a family of superheroes certainly leaves a variety of storylines open to be explored. He just doesn't have the right story about the Parr family to explore yet.
"I really love those characters and if I can figure out a whole story to do I would do it. But one of the advantages that we had in the original 'Incredibles' was that several of the characters had never really got to flex their muscles before. They were repressed, and it was about them discovering their own abilities," Bird said. "Any sequel to it, that particular thing — which is really a wonderful thing to be able to explore in a movie — that's sort of gone. And so you have to find something that is equally interesting to do in a sequel."
Though he hasn't found a way to tell a new "Incredibles" story right now, Bird isn't ruling "The Incredibles 2" off the table forever. The nice thing about animated films is that the actors don't age because they're all computer generated. If Bird wanted, he could return to the story five years from now and still be able to acquire the same voice cast and make an appropriate sequel, much like "Toy Story 3" did 11 years after "Toy Story 2" hit theaters.
"I would not say no to ['The Incredibles 2'], because I really love that world and I love those characters. If I can figure out a complete thing — you know, I have a lot of ideas that I love — but the whole story, I haven't got it yet," Bird explained. "But if I can do that and make something that was to 'Incredibles' what 'Toy Story 2' was to 'Toy Story,' I would love to do it."
What would you want the "Incredibles" sequel to be about? Tell us in the comments section below or on Facebook and Twitter.