Brad Bird offers update on the disaster movie, "1906"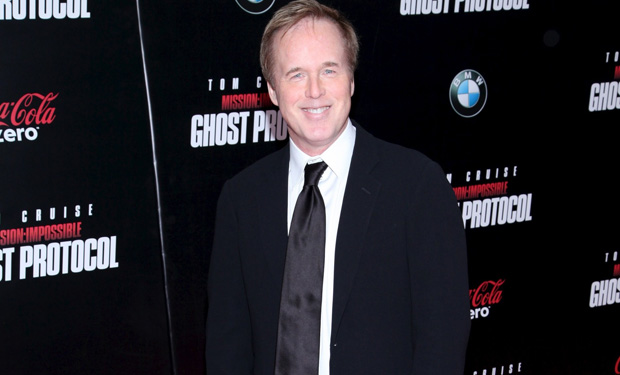 Posted by Terri Schwartz on
With "Mission: Impossible – Ghost Protocol," Brad Bird has proven that he's got what it takes to be a great live-action filmmaker. The director best known for his work on "The Iron Giant," "The Incredibles" and "Ratatouille" wowed audiences with his installment of the "Mission: Impossible" saga that was released last year, and has said in interviews that he plans to continue making live action movies.
It would make sense that Bird would next go on to make his long-planned San Francisco earthquake movie "1906," but it turns out that's not the case. IFC had the chance to catch up with Bird while he was promoting the Los Angeles Animation Festival's charity screening of "The Iron Giant," and he shared that "1906" is no closer to making its way to the big screen than it ever was.
The problem, he explained, never had anything to do with his lack of a live action resume. Instead, it is with his struggle to gather all the strands of "1906's" story together into one feature-length script that has caused Bird the most problems in adapting it.
"If there were any doubts that I could handle a live action film, I think those have eased. But it doesn't make solving the story challenges [of that film] any easier," Bird explained. "I mean, that's really what's so far kept it from moving forward, is that it's just an incredibly challenging story to pull together."
"1906" is based on the best-selling novel of the same name that was written by James Dalessandro. It examines the corruption in the San Francisco government before and during the 1906 earthquake that shook the city. There are many different storylines woven together to craft the larger picture that is "1906," and it doesn't help that the story is set against one of the most famous natural disasters in American history.
"I mean, in a movie like 'Titanic,' there's a certain amount of healthy limitation in the fact that it's one ship in the middle of the ocean," Bird said. "With '1906,' it's a city, and it becomes exponentially harder to sort of reign in the storylines and take advantage of all the amazing things that were happening in this place at that particular moment in time. The script and the story is what's elusive on '1906' more than it is any hesitations with me as a filmmaker."
Bird has often said that it would be much easier to adapt the story as a mini-series instead of a film but, as he told us, "I want to be on the big screen." And even in the sequel-happy world that we now live in, "1906" wouldn't really work as a feature film series because it centers around the earthquake.
"I don't think you can really do a '1906 Part 2: The Rebuilding,'" Bird said with a laugh. "If you're going to deal with the earthquake, you have to deal with it in the movie, and I just think the audience would just hate you if you led up to the earthquake and then didn't have it in the first film. And I think after the earthquake and after all of that is over, it sort of becomes a slower film about rebuilding a city, which is maybe good, but I think it would be a tough thing to plan for."
So it sounds like the rumor suggesting that "1906" would come out this year is only a bit of wishful fantasy. But Bird hasn't written the adaptation off just yet.
"I've got to find a way to do it in a movie length and that's what's been challenging, is trying to pull the story in enough to fit into a movie, and yet take advantage of all the unbelievable rich and diverse stories at that particular place at that moment in time," he said. "You never know. We may get it figured out yet."
Would you rather see "1906" as a feature film or a miniseries? Tell us in the comments section below or on Facebook and Twitter.