Bingbing Li talks "Resident Evil: Retribution": "You can't imagine…how scary the movie is going to be"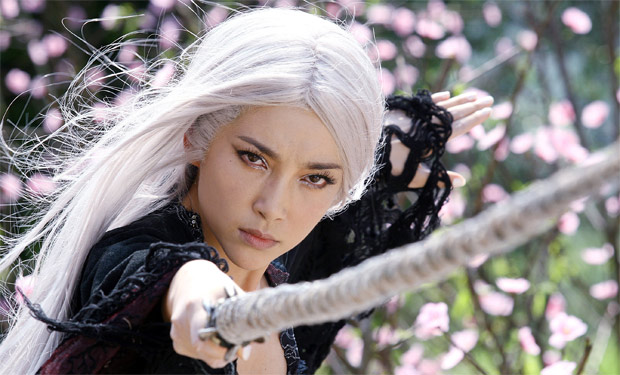 Posted by Terri Schwartz on
There are plenty of big sequels to be excited for this year, and one of the ones we're looking forward to is "Resident Evil: Retribution." The film follows leading lady Milla Jovovich as she uncovers some mind-blowing secret that will cause her to rethink everything she — and we — thought was true in the previous "Resident Evil" films. IFC caught up with one of the movie's stars, Chinese actress Bingbing Li, on the Spirit Awards red carpet and asked her to share some details about the upcoming film.
"You cannot imagine what's going to be happen in the movie and how scary the movie is going to be," she said excitedly, calling it a "huge production." "[It will be] a lot different from the other 'Resident Evil' [movies]."
We already know that "Resident Evil: Retribution" will travel all over the globe as Jovovich hunts down those responsible for releasing the T-virus. Apparently Li was brought into the film to add some ethnic diversity to the cast as Jovovich's Alice travels to China.
"They invited me as a Chinese face in this movie," she said about her character Ada Wong. "It's a very Chinese face."
This was Bingbing's first time at the Spirit Awards, so she said the entire experience was new to her. That being said, she was already a big supporter of the event.
"I think the Independent Spirit Awards are very special," she said. "We can give young people more chance to do what they want to do. So I love this awards [show]."
"Resident Evil: Retribution" hits theaters on September 14. In addition to Jovovich and Li, the movie stars Michelle Rodriguez, Sienna Guillory, Kevin Durand, Shawn Roberts and Colin Salmon. In it, Paul W.S. Anderson reprises his role as director of the franchise.
Are you looking forward to "Resident Evil: Retribution"? Tell us in the comments section below or on Facebook and Twitter.