Call-In Commentary: Watch the "Being Flynn" trailer with writer-director Paul Weitz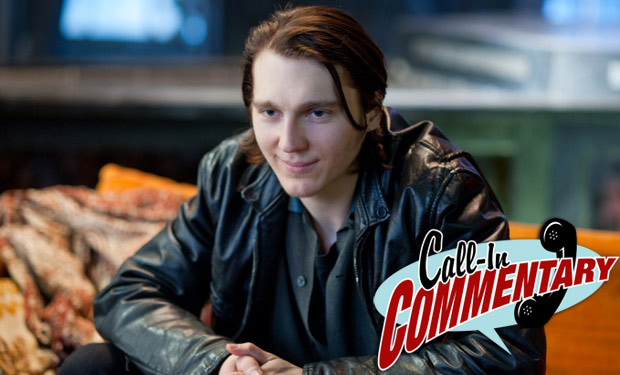 Posted by Brian Jacks on
Best known for big studio comedies like "American Pie" and "Little Fockers," director Paul Weitz is going indie with his new feature "Being Flynn," an adaptation of the book "Another Bullshit Night in Suck City." Starring Robert De Niro and Paul Dano, the pic spins the tale of a young man (Dano) who encounters his father (De Niro) in a homeless shelter, where he's become a con man and self-professed poet. Sensing potential trouble ahead, Dano wrestles with exactly how close he should get to his absentee dad.
We caught up with Weitz for our Call-In Commentary series, where filmmakers provide narration to their movie trailer. In it, find out how the film is built on layers, why it's advantageous to advertise yourself as the director of "About a Boy," and more. "Being Flynn" opens in limited release today.
video player loading
.
.
.
MORE CALL-IN COMMENTARIES:
– Watch the "Tim and Eric's Billion Dollar Movie" trailer with Tim and Eric
– Watch the "Boy" trailer with writer-director Taika Waititi
– Watch "The Forgiveness of Blood" trailer with writer-director Joshua Marston
– Watch the "Act of Valor" trailer with directors Mike McCoy & Scott Waugh
– Watch "The Way" trailer with writer-director Emilio Estevez
– Watch the "Ghost Rider: Spirit of Vengeance" trailer with directors Neveldine & Taylor
View more Call-In Commentaries…
Will you be checking out "Being Flynn"? Let us know in the comments below, or on Facebook or Twitter.