"The Avengers" Japanese trailer assembles major reveals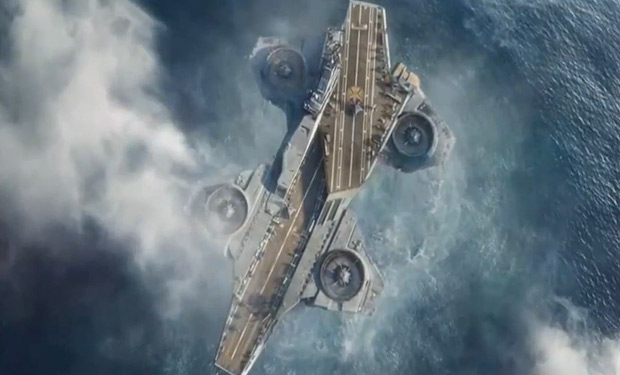 Posted by Aubrey Sitterson on
We love America and everything, but there are some things that the Japanese just have way better than we do. They get new video game systems first, they massage their cows before they eat them, they sell just about anything in vending machines, and now, perhaps best of all, they even get better trailers for American action movies. To wit, the new Japanese trailer for "The Avengers."
If you've been obsessively watching ever teaser, trailer and snipped that hit the web, some of this footage will certainly look familiar to you, and there's certainly nothing new (or wrong, really) in pairing the superhero action with Nine Inch Nails' "We're In This Together Now." Still, this new trailer from the East still has enough new footage to justify tuning out the excitable Japanese man shouting at you throughout.
Most notably, the new footage places a heavy influence on the monstrous, science-fiction aspects of the film, with some of the clearest shots we've seen yet of the movie's villainous aliens. Fans will also be excited to see scenes keyed to each main cast member, highlighting their apprehensions and anxieties about becoming part of the team. Much of the slightly different focuse can likely be chalked up to a desire to appeal to fans of both live action, big screen adaptations of animated Japanese sci-fi properties like "Space Battleship Yamato," as well as franchises that place a heavy influence on teams, like any of about 1,000 different Super Sentai shows.
Does this latest look have you counting down the days until May 6? Tell us in the comments below or on Facebook or Twitter.