"The Avengers" meets "Friends" in hilarious new mash-up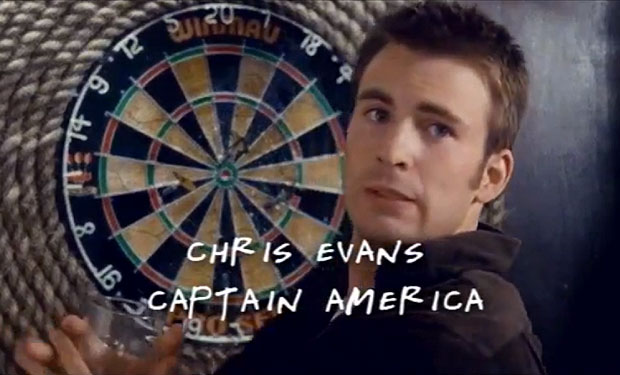 Posted by Terri Schwartz on
When thinking of other pop culture staples to mash up with "The Avengers," "Friends" isn't necessarily the first thing that comes to mind. But boy does it work.
One clever YouTuber has grabbed scenes of all our favorite Marvel superhero actors from a variety of their films, and edited them together in the "Friends" opening sequence style. Sure, we're excited for the May 4 release of "The Avengers," but now we sort of wish an "Avengers: The Sitcom" was in the works as well. Hey, if anyone would be able to pull that off, it would be Joss Whedon.
"The Avengers" — both actual film and fake sitcom — stars Robert Downey Jr. as Tony Stark, Chris Hemsworth as Thor, Chris Evans as Captain America, Mark Ruffalo as Hulk, Scarlett Johansson as Black Widow, Jeremy Renner as Hawkeye, Samuel L. Jackson as Nick Fury and Tom Hiddleston as Loki. The film its theaters in 57 days, but who's counting?
Were you charmed by "The Avengers" "Friends" parody? Tell us in the comments section below or on Facebook and Twitter.