Catching up with 2011 Subway Fresh Artists winner (and current "Portlandia" producer) Alice Mathias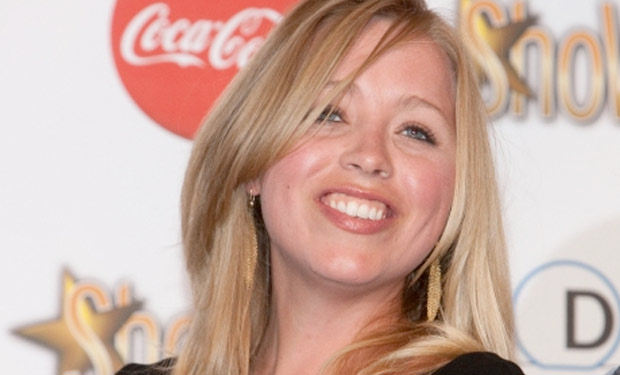 Posted by Todd Gilchrist on
It isn't altogether often that corporate promotions and genuinely creative ideas come together harmoniously, but Alice Mathias found a happy medium with "Do Whatever." Capitalizing on the variety of options Subway Restaurants offers customers when they're assembling their sandwiches, she and her collaborators created a series for the company's Fresh Artists™ Filmmaker Series about a couple of twentysomethings who start a business doing pretty much anything people ask them to.
One of last year's winners, Mathias has gone on to become an associate producer on the IFC show "Portlandia," utilizing the experience and knowledge she accrued while putting together the fun and funny web series. IFC recently caught up with Mathias to talk about "Do Whatever" and her experiences as a winner of SUBWAY Fresh Artists™ Filmmaker Series; in addition to discussing the process of developing the idea for the contest, she talked about some of the things she learned while shooting the series, and offered a little perspective on how her experiences have shaped and sharpened what she's done creatively since then.
Find out about this year's SUBWAY Fresh Artists™ Filmmaker Series by clicking here.
---
IFC: Just to get started, talk about how you initially became aware of the contest and then how you developed an idea that you thought would be well-suited to the competition.
MATHIAS: I became aware of the contest through USC obviously as a student there, a graduate student. The contest was something a lot of the students participate in, so the person I work with, Andy Landen, basically encouraged me to participate and be on his team. So we teamed up with another producer, Giles Andrew, and the three of us sat down at a café and everybody just pitched ideas and we met I think a couple times trying to figure out which ones we wanted to move forward with. There were some great ideas that were batted around, but it seemed like "Do Whatever" was the one that had kind of the spirit of the Subway demographics, and we just thought it had the most potential for variety. It had kind of endless possibilities of fun places you could take it. So the fact that it was kind of not limited in any way is sort of one of those things that Subway values too – you can do anything with your sandwich (laughs). You can make it your way, so we felt like the theme of the show was really in line with the theme of Subway as a food chain.
IFC: What was your reaction when you were chosen as a winner?
MATHIAS: We were thrilled. I mean it was the first time that the three of us had worked with a significant budget on something that we had dreamed up ourselves, and to get the support of such a well-known institution in our society, [and] to get the support of a real business saying "here's our money and we believe in your idea," it was really exciting to have earned. So we were all just thrilled, and it was a great experience overall.
IFC: What were the things that getting into this situation, maybe having more resources that you had in the past, teach you that you could apply to future projects?
MATHIAS: Well, the scale of the production was much bigger because we had money. We could actually compensate some of our friends, too, who took the bigger roles; we couldn't pay everybody, but people who took big roles in the show we could actually pay them. So it kind of had this trickle-down thing where you enabled your friends to work professionally also on something, and it was just exciting to have such a big crew and access to locations that were just incredible because of our budget. We had the opportunity to learn at a different level because we were making decisions on a bigger scale, how to best use the budget in the most responsible way, whereas when you're in film school, since the resources are smaller some of the choices are obvious. We had to make some more advanced decisions about how to deal with the money. And also we actually worked with a real casting director, which was a big deal for us; we had access to talent in LA that were drawn to the Subway brand that otherwise they wouldn't have really kind of had access to and working with a professional casting director, that was the first time I had ever done it. It's a big difference [from] when you're just doing a casting in a space that you had rented out yourself to have a professional casting director who has worked with comedians from all over the city before, who can call people who she knows are right for the role. It just made our cast what it was, and it really showed in the performances.
IFC: How do you feel like this program sort of laid the groundwork for what you've done going forward? Do you feel like this is reflective of the kind of material you want to work with?
MATHIAS: It was the first time that I worked at a professional level in the arena of entertainment that I want to work in. I'm pursuing comedy television as a career and so I'm working on a comedy TV show now, but "Do Whatever" was the first time I had been in a writer's room really and it was the first time that I had ever had kind of creative control over or creative influence. At the collaborative level, previously I had really just been doing my own projects, and on this project I was collaborating with two other creators; that's the spirit of comedy TV, that it's very collaborative. So this is my first kind of foray into that, and it really prepared me for the writer's room where I work now, in comedy TV, to see how people work together. So I kind of had experienced it once before, which is helpful.
IFC: Do you see any direct correlation between having done this and what sort of opportunities you have now or other jobs in between then and now?
MATHIAS: No, I already had the job that I have now, a version of it. I mean, I was a lower-level person on the show that I work on now, but I already had the job I have now. But that said, in the job I have now, the experience that I had doing Subway really was like a training ground that informed the choices and the way I work on the show now. So it was the first time that I had written anything comedy-wise that got made, really, and was seen by people, so that was amazing training.
IFC: What sort of feedback have you received since it came out, in terms of personal or professional people being more aware of you?
MATHIAS: Of course, yes. Personally, it was really exciting to have done some work that we were really proud of, that it wasn't like we were asking our friends to do us a favor to watch it. When they were finished [watching it] they were excited and they wanted to see more of them. And then when we went to South by Southwest to have the screening done there, it was sort of an opportunity to introduce it at a more professional level to people in the industry, and overall the feedback was really enthusiastic and that was really encouraging for us to know that we had kind of seized the opportunity and created something that people actually laughed at. And it launched a lot of collaborations, like the director, Andy, has continued to work with the **** a lot and people have gone onto continue to work together.
IFC: Tell me what you're working on now.
MATHIAS: I work on "Portlandia." I'm an associate producer on the show and the writer's assistant.
IFC: How instrumental do you feel like the Subway stuff either is or might be in terms of your current job?
MATHIAS: I'm not sure if people at "Portlandia" have even seen the Subway stuff to be honest (laughs). But I did get training doing the Subway stuff that enabled me to navigate a writer's room, or [know] how to collaborate with people and support people. I think that was useful in my growth in my job, and I hope that it continues to be like helpful. But it's important – it's always important to be working, and it was good that I had been doing my own work while also trying to fulfill my duties on the show.
IFC: Ultimately, what did you sort of takeaway most maybe from the experience of doing this?
MATHIAS: It was a tremendous boost, personally and professionally. This is the first time that I was sure that I could produce anything, really, and I never really had that confidence before Subway so that was my personal growth from it. And then professionally, it was also the first time that I was really just the producer and writer. Previously I had to fill in all the holes of getting all the craft services together, doubling as the AD or even sometimes stepping in as an actor or whatever, and it was really nice to have a professional experience that was like your role is clear — you just have to be concerned with writing and producing and everything else is being taken care of by this tremendously talented crew that you have. And it was not the first time, but something exciting about it in general was just that everybody in the crew seemed to enjoy themselves and it was the first time where I had been on a shoot where people were really fighting laughter while we were shooting. When we wrapped, everybody at different levels was just really enthusiastic about seeing how it would turn out, and that was really exciting — and I think a lot of that was because of the scale and the amount of work we could put in because we were just really focusing on writing and producing.