Would-be Tetsuo actor Toby Kebbell explains where the live-action "Akira" movie went wrong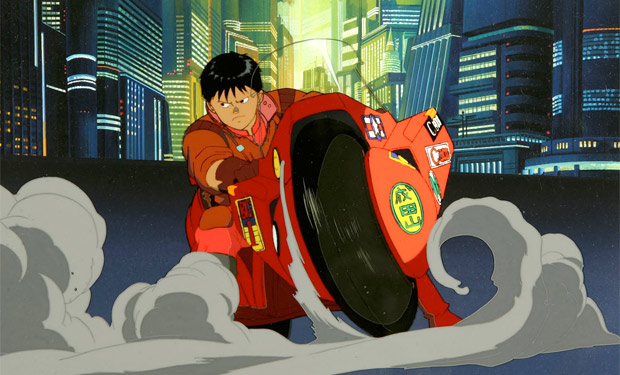 Posted by Rick Marshall on
Plans have been put on hold for a live-action film based on "Akira," the celebrated manga and animated film by Katsuhiro Otomo, but that hasn't stopped details of the stalled project from finding their way online.
After some early concept art for the film hit the 'net last week, we now have even more details about the project, thanks to "Wrath of the Titans" actor Toby Kebbell.
Back in November, the British actor was named as one of the leading candidates to play Tetsuo, a teenager who's abducted by the government after developing powerful psychic abilities. During the press junket for "Wrath of Titans" — in which he plays the demigod Agenor — Kebbell shed a little more light on what the role would've entailed, the concerns he had about playing Tetsuo, and where he thinks the project went awry.
"Yes, that was genuine," said Kebbell of the initial reports linking him to the role of Tetsuo. "I also got sent an email from a brother of mine that had all of these people's faces, and I was like, 'Shit! All of those people are going for it as well? Bastards!'"
"I'm probably never going to get an opportunity again to do ['Akira']," he said, adding that his initial take on the script left him feeling a bit, well… concerned.
"They were like, 'This is going to be a big franchise!'" he explained. "So I said, 'Then in that case, understand that I've read the comics, and I've read the comics that got turned into the annuals, and then the annuals that got turned into the one-off anime. So if you really want to do it, then why don't you look at the six comics and just put two into each film?'"
"That way my character, Tetsuo, is not the lead," he continued. "He's not the second lead, and he's not the third or the fourth lead, because there are eight major characters there. You've got great young actors, and you could get them in there. That's the way to do it if you want to do sequels."
The studio's response, according to Kebbell, was not exactly encouraging.
"They were like, 'Welllll…'" he shrugged. "So I told them, 'Then this is a remake [of the animated movie], and I don't want to do a live-action remake of the cartoon, because [the cartoon] is perfect and you're not going to do it dark enough — so therefore, I don't want to do it."
Still, Kebbell said the potential of an "Akira" movie was hard to ignore, and his feelings about the studio's plans for the film were borne out of his appreciation for the source material. For Kebbell, the relationship between Tetsuo and Kaneda, the gang leader who takes Tetsuo under his wing and treats him like a younger brother, is the most important theme of the story and the element that's most vital to preserve in any adaptation.
"I was desperate to play Tetsuo, but Tetsuo in the comic and annual form," he explained. "He's brilliant in the anime, but if you know anything about the comics, they cut so much of the story out. You care about him, because it's brilliantly done, but you don't really care about Kaneda, who isn't."
"The other thing they wanted to do was make [Tetsuo and Kaneda] brothers," he continued. "I was like, 'The point is that Tetsuo can't comprehend how someone who isn't his brother could love him so much — and that's where his wrath and his rage come from. Do you not see that? Why have you made them brothers? What the fuck are you doing?'"
Now that the project's been shelved, Kebbell says he doesn't hold out much hope that he'll be able to bring his vision for Tetsuo to the big screen — but if "Akira" does indeed get made, he hopes to see it done the right way.
"I was desperate to do it, but I just hoped they were going to take the six annuals and adapt them," he reiterated. "Having said that, they'll probably read this and go, 'We're never working with him again.' But I wish they would. Sometimes it's a shame that money rules, because there are great stories to be told out there."
"Wrath of the Titans" hits theaters March 30, and stars Sam Worthington, Liam Neeson, Ralph Fiennes, Edgar Ramirez, and Toby Kebbell. Keep an eye on IFC.com for more from the "Wrath of the Titans" press junket.
What's your take on the live-action "Akira" movie? Chime in below or on Facebook or Twitter.