"21 Jump Street" co-writer shares his "Scott Pilgrim" memories and the status of that Les Grossman movie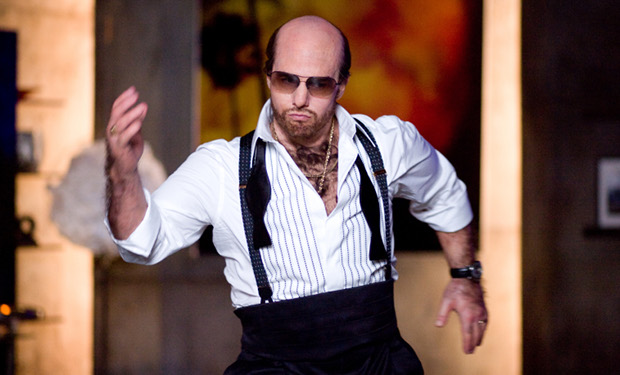 Posted by Rick Marshall on
"21 Jump Street" is turning out to be a surprise hit among critics, who have been heaping praise on the film's non-stop comedy and clever method of paying homage to the '80s television series that inspired it.
IFC recently spoke to "21 Jump Street" co-writer Michael Bacall about the new movie, as well as a few of his past and future projects — including "Scott Pilgrim vs. The World" and a "Tropic Thunder" spinoff based on Tom Cruise's media-mogul character, Les Grossman.
Describing his work on "Scott Pilgrim" as a "truly incredible experience," Bacall said the big-screen adaptation of Bryan Lee O'Malley's hit comic book series involved quite a bit of time on the set and in the editing room with co-writer and director Edgar Wright.
"[I was] fortunate to be on the set through the entirety of production, and had some occasional experiences watching Edgar edit the film, and I'm really proud of that movie," he said. "I loved the audience, and I love hearing about people still discovering it on a regular basis."
Bacall said the film's lackluster performance at the box office — despite rave reviews from critics and fans alike — doesn't get him down. The movie's continued popularity well after its opening weekend is satisfaction enough.
"I live down the street from a theater called the New Beverly, and ['Scott Pilgrim'] has become one of the resident midnight movies there," he said. "It's become really enjoyable for me to walk down the street and see the lines of people dressed up in Scott Pilgrim attire. That's ultimately the most satisfying thing: to walk into a theater and see and hear people reacting to the film in a positive way. Overall, that was a highly positive experience for me."
As for the as-yet-untitled film based on "Tropic Thunder" character Les Grossman, Bacall said he turned in an early draft of the script and is waiting to hear back from the studio.
"I turned a draft in to Paramount," he said. "I worked on it with Tom Cruise and Ben Stiller, and those guys are really smart and had some really great ideas on how we could make the character sympathetic without making it sappy, and let him maintain his rage and his edge."
"If I had to guess, I'd say that it's highly dependent on what Mr. Cruise's schedule looks like," said Bacall when asked when we might see some movement on the project. "There's an early draft out there that Paramount has right now, so we'll see what happens."
What do you think about Les Grossman getting his own movie? Chime in below or on Facebook or Twitter.