"Avatar 2" star Zoe Saldana talks about prepping for the return to Pandora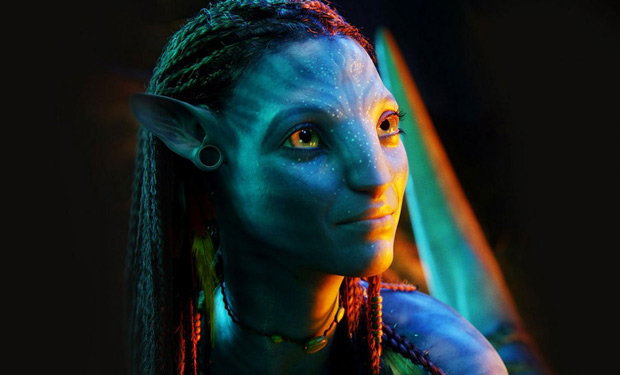 Posted by Terri Schwartz on
It's no secret that James Cameron has been hard at work preparing for "Avatar 2" and "3," but that preparation process can take a while. Cameron spent 12 years working on the first one, and the sequel is expected to hit theaters somewhere between 2014 and 2016.
That gives the actors plenty of time to prepare for the role. Sam Worthington has said that he and James Cameron have talked about doing training for some underwater filming, and Sigourney Weaver has also mentioned that she has spoken with Cameron about his plans, so it seemed fair to assume that leading lady Zoe Saldana might know a thing or two about "Avatar 2." Turns out she's a bit more out of loop.
"I don't know [when the sequel will start filming] but I'm waiting. My bags are still packed," Saldana said when IFC caught up with her on the Film Independent Spirit Awards red carpet.
She should at least know that "Avatar 2" is heading into the deep blue seas of Pandora. Cameron might not be saying much about the upcoming sequel, but he will say that fans will be seeing a whole new part of the fictional planet.
"I want people to feel that same sense of excitement about that world," Cameron said in an earlier interview. "You know the fictional Na'vi people and I want them to feel that excitement of discovery of a new world that they're going to see things that they haven't imagined. All that sort of the perk package of the first movie is still going to be there. And the themes will be there and be played out in a way that I think people can accept."
Are you looking forward to "Avatar 2"? Tell us in the comments section below or on Facebook and Twitter.