William Fichtner to play villain in "The Lone Ranger"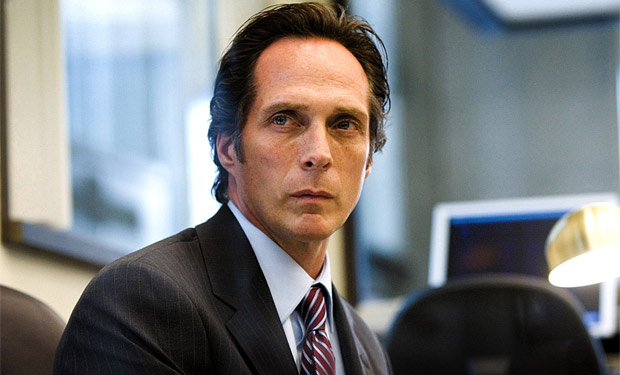 Posted by Terri Schwartz on
William Fichtner is an actor who's arguably best at playing characters who toe the line between good and evil. Just check out "Drive Angry" or "Armageddon" if you need any better proof of that. But now he's going full-on villain in the long gestating Gore Verbinski project "The Lone Ranger."
Deadline has the news that Fichtner will play Butch Cavendish in the upcoming film. All we know about Butch is that he's the leader of the Cavendish gang and the primary villain of "The Lone Ranger."
Last week the role was thought to have gone to "Crank: High Voltage" star Dwight Yoakam, but apparently he is out. Honestly, we're glad that the role of Butch has gone to a face as recognizable as Fichtner's, especially since he'll be facing off against the likes of Johnny Depp and Armie Hammer. And it's nice that Fichtner has at least perfect the art of playing a three dimensional bad guy.
"The Lone Ranger" also stars Helena Bonham Carter, Tom Wilkinson, James Badge Dale, Ruth Wilson and James Frain. It's due to start shooting soon and should hit theaters on May 31, 2013.
Do you think Fichtner is a good fit for "The Lone Ranger"? Tell us in the comments section below or on Facebook and Twitter.