What to Watch This Week on IFC: February 27 – March 4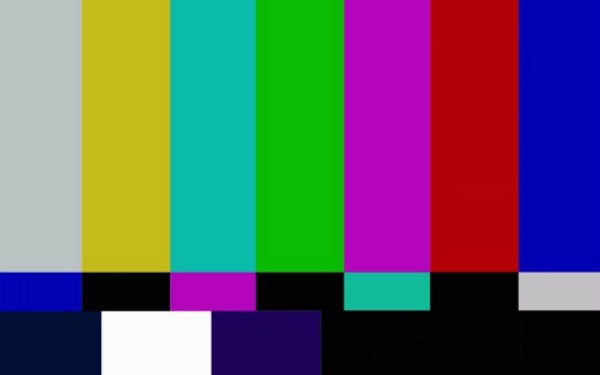 Posted by Melissa Locker on
It's almost March, but it's not quite and this year you're going to have to wait a whole extra day for some in-like-a-lion action. That's right, it's a leap year. But we're not going to be showing "Leap Year" over and over again because we're not the chick flick types. Instead we will be featuring our trademark healthy mix of always on, slightly off movies and comedies. So spend you're extra day of February with us watching the best comedy and films from the comfort of your couch.
Here's what to watch this week on IFC:
Monday
There's something for everyone (porn! dead people! beauty pagents!) in "Little Miss Sunshine." When an adorably pudgy and bespectacled seven-year-old, Olive (Abigail Breslin), wants to take home the coveted Little Miss Sunshine title, her wildly dysfunctional family sets out on an interstate road trip to give her a shot at realizing her dreams, because that's what family does. The movie starts at 8/7c.
Tuesday
Terrence Malick may be feeling kind of down since he didn't win Best Director at this year's Academy Awards for "Tree of Life," cheer him up by watching his "The Thin Red Line" while dressed as a metaphorical waterfall or inviting some dinosaurs to hang out at your place. The allegorical fun starts at 10:30 p.m. ET.
Wednesday
Spend lunch with Tony Jaa. His film "The Protector" starts at 12 noon ET and no one gets to turn down that invitation, not even you weirdos in the central time zone. In the movie, two elephants are stolen ant, but those elephants are like family to Kham (Tony Jaa) and his father. When Kham learns that the criminals who stole his elephants have taken them back to their home base in Australia, the fearsome fighter vows to brave the strange new land and bring his animals back safely no matter what the cost. Serious ass kicking ensues, which we hear is good for the digestion.
Thursday
If you haven't seen "Teeth" you are missing out on one of the greatest weirdest psychologically horrifying films of all time. Impress your friends and your enemies and rectify the error of your ways by watching tonight when it airs tonight at 10/9c. Then you get to add "vagina dentata" to your vocabulary!
Friday
Tonight at 10/9 c, it's a new episode of "Portlandia." This week Fred Armisen and Carrie Brownstein get the Mayor of Portland's (Kyle MacLachlan) blessing to create a grassroots campaign to prevent the Olympics from ever coming to Portland. Plus, Johnny Marr of The Smiths makes a guest appearance. Tune in!
Saturday
Director David Fincher's dark, stylish thriller "Se7en" is a memorably dark and twisted thriller. Set in a hellish vision of a New York-like city, where it is always raining and the air crackles with impending death. The film stars Det. William Somerset (Morgan Freeman), as a homicide specialist just one week from a well-deserved retirement, who teams with rookie Brad Pitt to crack a fiendish series of murders based on the seven deadly sins. Be sure to watch the movie, but don't open the box. It starts at 8 p.m. ET.
Sunday
In "The Good Girl," a small-town Texas wife (Jennifer Aniston) who wants more out of life becomes infatuated with a new co-worker (Jake Gyllenhaal) who acts like Holden Caulfield of "The Catcher in the Rye." Who doesn't find that attractive? The movie starts at 6:30 p.m. ET.