"Watchmen" prequels are on the way as DC Comics goes official with "Before Watchmen"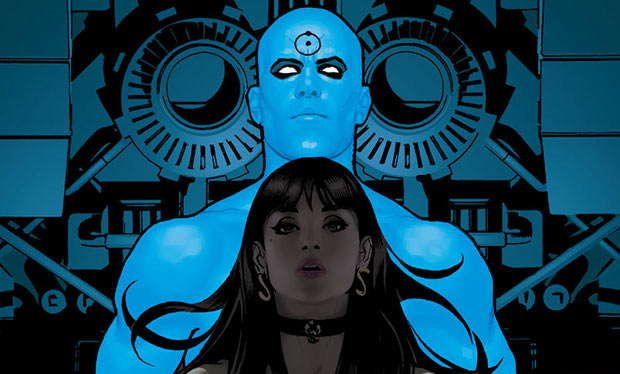 Posted by Rick Marshall on
It's been rumored, debated, and passionately discussed for years now, but DC Comics made it official this morning: Watchmen will get the prequel treatment.
Yes, Alan Moore and Dave Gibbons' classic saga of superheroes gone wrong will get not only one, but seven new prequel series published under the collective banner "Before Watchmen." Each series will focus on a particular member of the team, as well as their predecessors, the Minutemen. There will also be a backup story titled Crimson Corsair and a single-issue story with the title Before Watchmen: Epilogue. (Don't think about the implications of that last one for too long, or it will hurt your brain.)
Originally posted on the official DC Comics blog, the description of the new line features an impressive cast of creators lending their talents to the books — a move the publisher certainly hopes will counteract the flood of negative feedback the news has received thus far.
Among the creators on the Before Watchmen lines is award-winning screenwriter J. Michael Straczynski, who's no stranger to comic book fans, as well as original Watchmen editor Len Wein, who will be writing one of the seven miniseries. Celebrated creators Brian Azzarello, Darwyn Cooke, and Jae Lee, Amanda Conner, and other writers and artists round out the prequel team.
While the line is set to launch this summer, we can expect to hear a lot about it between now and then, as there's been no shortage of passionate debate about potential additions to the Watchmen saga ever since Bleeding Cool revealed some of DC's early plans for the project back in February 2010.
With Watchmen already holding the title of one of the best-selling comics of all time, there's certainly a high bar set for the prequels. Although it's safe to say that the first issue of each series will almost certainly sell well (and be trumpeted as proof of the project's success), it remains to be seen whether the books will capture readers' attention beyond the initial hype.
You can see the covers for each of the Before Watchmen comics at Wired, USA Today, Hero Complex, The New York Times, Entertainment Weekly, The Hollywood Reporter, and Comic Book Resources.
What do you think of DC's plans for the "Watchmen" prequels? Chime in below or on Facebook or Twitter.