Call-In Commentary: Watch "The Way" trailer with writer-director Emilio Estevez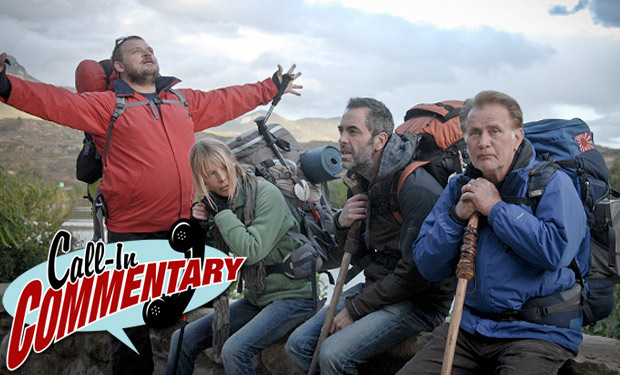 Posted by Brian Jacks on
"The Way" isn't the first time Emilio Estevez and his father Martin Sheen have worked together, but it may be the most personal. The film, which Estevez adapted into a screenplay and directed at his dad's request, finds Sheen traveling to Spain to reclaim his son's ashes. While there, he decides to embark on the quest that his son had perished over…the long trek over the famed "El camino de Santiago" trail. From there, adventures abound.
To get a firsthand account behind the film, Estevez recorded a track for our "Call-In Commentary" series, where filmmakers provide narration for their movie trailer. In the video below, hear about the film's connections to "The Wizard of Oz," how Sheen was forced to be a poor golfer, and more. "The Way" is available now on VOD, and hits Blu-ray, DVD and Digital Download as of tomorrow. It can be found online at http://theway-themovie.com.
video player loading
.
.
.
MORE CALL-IN COMMENTARIES:
– Watch the "Ghost Rider: Spirit of Vengeance" trailer with directors Neveldine & Taylor
– Watch the "Rampart" trailer with writer-director Oren Moverman
– Watch "The Woman in Black" trailer with star Daniel Radcliffe
– Watch "The Innkeepers" trailer with writer-director Ti West
– Watch "The Divide" trailer with its star, cult fave Michael Biehn
– Watch the "Loosies" trailer with writer/star Peter Facinelli
View more Call-In Commentaries…
Will you be checking out "The Way"? Let us know in the comments below, or on Facebook or Twitter.