The Mavericks of the 2012 Independent Spirit Awards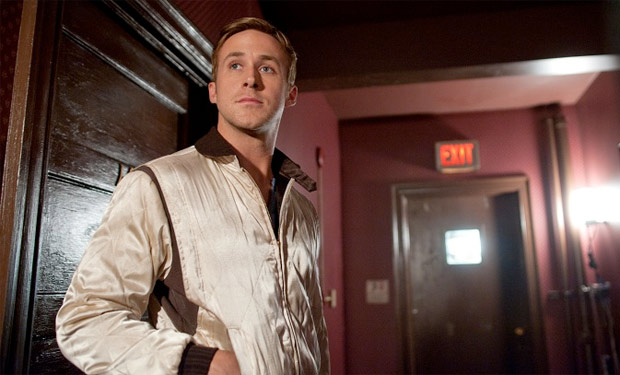 Posted by Matt Singer on
Watch Seth Rogen host the 2012 Spirit Awards on Saturday, February 25 at 10/9c on IFC. And while you're tuning in, don't forget to log into IFC.com chat with our movie experts LIVE via IFC Sync, presented by Capital One.
---
To be a great independent filmmaker, you have to be a maverick. Writing, financing, producing, and directing your personal cinematic vision without the backing of the Hollywood studio system requires a combination of dedication, talent, inspiration, and madness, not to mention one serious pair of cojones, that very few people possess.
They're just called the Spirit Awards now, but for most of their 25 year history, they were known as the Independent Spirit Awards. And that's what they're all about: the filmmakers with the most independent spirit. Maybe it shouldn't be a surprise then that so many of the actors nominated for Spirit Awards this year got there by playing mavericks, be they charismatic cult leaders, paranoid prophets of ecological doom, ethically confused wheelmen, or one of the biggest sex symbols in the history of mankind. When an indie filmmaker makes a movie about a character like that, no matter how divorced that character might seem from their own life, they're really making a movie about themselves. The Mavericks of the Spirit Awards aren't just the characters; they're the directors themselves.
Take someone like Nicolas Winding Refn, the Danish-born director of crime thrillers like "Pusher" and "Bronson" who made a huge splash on the American art house scene last year with his romantic crime film "Drive." Everything about Refn's approach to the film was unorthodox, right down to the film's unusual ad campaign, which promoted a violent action film about a psychotic criminal with posters that scrawled out the film's title in bright pink letters. You don't see pink mixed into the color palette of a lot of action movies — gun metal gray is the more conventional choice — but Refn told me in an interview last fall that he was dead-set on it from the beginning. "I wanted that kind of font because it's timeless, in a way. It's like a hand drawn logo, which is also like old fairy tales," he told me. Though the film is about a stunt driver for movies and his night job working for gangsters, you might say that the title of "Drive" refers ultimately to Refn himself, and his all-consuming need to express his one-of-a-kind cinematic vision.
Refn's intensity, passion, and iconoclastic tendencies are reflected in "Drive"'s protagonist, the nameless wheelman played by Ryan Gosling. A maverick in his own field, The Driver commits crimes, but only within certain very specific parameters: his clients hire his services for a very specific amount of time. Anything that happens within that time frame is cool. Anything outside of that time, he's gone. He doesn't join in the heists, he doesn't carry a gun: he just drives. The Driver's unusual moral code gets him an audience with a merciless mobster (played by Albert Brooks, another 2012 Spirit Awards nominee) who hires him to pilot his new race car. Unfortunately, it also compels him to help the lowlife husband of his new neighbor Irene (Carey Mulligan) out of a jam, a decision with disastrous consequences for almost everyone involved. On the surface, "Drive" is a beautiful and bloody crime film. But it's also a cautionary tale about all kinds of mavericks, including artistic ones. The lesson The Driver learns is one every independent filmmaker learns at some point: be careful who you get into business with.
Though we never see the origins of his agrarian cult, it seems like that kind of ambivalence, if not outright suspicion, about big capitalism is what moved John Hawkes' character in "Martha Marcy May Marlene" to found the communal farm where half of the film is set. Hawkes, a Spirit Award winner last year for his chilling performance in the Ozark-set mystery movie "Winter's Bone," plays Patrick, the unquestioned patriarch of the group to which the title character — three names all belonging to the same woman, played by Elizabeth Olsen, at various points in the picture — joins and then escapes. Hawkes' Patrick is not your run of the mill "evil" religious leader. He doesn't brutalize his flock. He rarely even raises his voice. He seduces his minions with flattery, serenades, and sinister mind games. He sexually assaults every new female member of the group, then brainwashes his victims into helping him recruit and assault new women.
Actually, the lack of an origin for Patrick and his group, or a full explanation of his worldview or theological platform makes his character — and the film as a whole — that much more of a maverick. It makes "Martha Marcy May Marlene" less of a "cult film" (as in a film about a cult, not a movie watched at midnight by weirdos in their underwear) and more of a film about a person grappling with the emotional damage done to her by a cult. Hawkes told Collider that was part of what appealed to him about the part and the screenplay. "I liked the idea that the character is a bit of cipher to the audience," he said. "I thought that, if he was a bit of a mystery to me, that might be interesting. I think we're all mysteries to ourselves."
Michael Shannon's Curtis, the troubled hero of Jeff Nichols' "Take Shelter" is certainly a mystery to himself. A happily married man with a wife (Jessica Chastain, also Spirit Award nominated for the film) and daughter, Curtis is suddenly and inexplicably blighted with troubling dreams. In them, Curtis is at home when, without warning, the skies darken and apocalyptic storm clouds appear on the horizon. Curtis shakes off the first couple dreams as bad nightmares, but then they start happening more, and soon they're a nightly occurrence. For Curtis, it is a mystery with no happy solution. His mother developed paranoid schizophrenia at right around the same age he is now — might it run in the family? Or is he experiencing visions of the future? And if so, what can he do to protect his family and his mental health? Curtis' home contains a storm shelter; like a mad Noah building his own private ark, he begins to invest what little money his family has to expand it into a emergency bunker.
Nichols' film, one of the very best of last year, is about the dark side of being a maverick. Sometimes it's not cool or seductive or badass to be independent; sometimes it means sweating and ranting in a VFW hall about a storm coming that will destroy everything and everyone you know. Ignorance really can be bliss; the knowledge that the end might be coming proves almost as dangerous to Curtis and his family as any impending apocalypse. Nichols told me that he gives all the credit for Curtis' astounding transformation to Shannon, an actor, he said, who requires very little direction. "We don't talk much," Nichols explained of his working relationship with Shannon. "He just shows up with things intact… He just gets it, and I trust that he gets it. You don't worry about Mike Shannon very much. I don't worry about him at all."
Directors also have little to worry about when they hire Michelle Williams for their film. The remarkably talented actress rose to fame as a member of the ensemble of the teen soap opera "Dawson's Creek." She could have parlayed "Dawson's" into a long and comfortable career on television, but Williams exposed her own maverick streak by transitioning to the world of independent film, where she quickly established herself as one of the finest actresses of her generation with stellar work in movies like "Brokeback Mountain," "Wendy and Lucy," and "Blue Valentine." In "My Week With Marilyn," Williams plays Marilyn Monroe — actress, sex symbol, and authentic maverick — as she is explores Britain during a break in the production of her 1957 film "The Prince and the Showgirl."
Playing Monroe, one of the most photographed, idolized, and imitated figures of the 20th century, would be a challenge for any actress. How do you live up to Marilyn Monroe, much less play her onscreen, without resorting to cheap "Saturday Night Live"-level caricature? According to Roger Ebert in his wise review of "My Week With Marilyn," Williams pulled it off with skill and exactitude, writing that "the movie seems to be a fairly accurate re-creation of the making of a film at Pinewood Studios at that time. It hardly matters… what matters is the performance by Michelle Williams. She evokes so many Marilyns, public and private, real and make-believe. We didn't know Monroe, but we believe she must have been something like his. We're probably looking at one of this year's Oscar nominees."
We were, but we were also looking at one of this year's Spirit Award nominees. I don't have a crystal ball; I can't tell you whether Williams will win either the Oscar or the Spirit. But here's a radical thought in honor of Williams, Gosling, Shannon, Hawkes, and the rest of the true independents nominated this year: winning doesn't matter. What's most important is staying true to the attitude that got you the nomination in the first place, looking massive success in the face and remaining a maverick in spite of it.
---
Watch Seth Rogen host the 2012 Spirit Awards on Saturday, February 25 at 10/9c on IFC. And while you're tuning in, don't forget to log into IFC.com chat with our movie experts LIVE via IFC Sync, presented by Capital One.