Call-In Commentary: Watch "The Forgiveness of Blood" trailer with writer-director Joshua Marston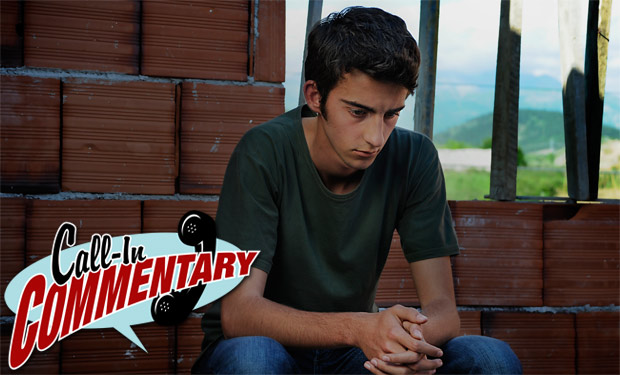 Posted by Brian Jacks on
Director Joshua Marston broke through with his 2004 critical hit "Maria Full of Grace." Now he returns with yet another tragic look at an underdog character with "The Forgiveness of Blood." The film follows a family in Albania and their culture's little-known tradition of "blood feuds." After a conflict with a neighbor leads to murder, one young teenager from the accused's family is forced into isolation to avoid being killed to maintain the balance. Meanwhile, his young sister is forced to work to keep the family afloat.
We caught up with Marston to record a Call-In Commentary, where filmmakers provide narration to their movie trailer. In the video, Marston takes you inside the film and its many intricacies. Check it out below, and then catch "The Forgiveness of Blood" in theaters beginning today.
video player loading
.
.
.
MORE CALL-IN COMMENTARIES:
– Watch the "Act of Valor" trailer with directors Mike McCoy & Scott Waugh
– Watch "The Way" trailer with writer-director Emilio Estevez
– Watch the "Ghost Rider: Spirit of Vengeance" trailer with directors Neveldine & Taylor
– Watch the trailer for the Oscar-nominated "Bullhead" with writer-director Michaël R. Roskam
– Watch the "Rampart" trailer with writer-director Oren Moverman
– Watch "The Woman in Black" trailer with star Daniel Radcliffe
View more Call-In Commentaries…
Will you be checking out "The Forgiveness of Blood"? Let us know in the comments below, or on Facebook or Twitter.