"The Bourne Legacy" teaser promises "there was never just one" rogue agent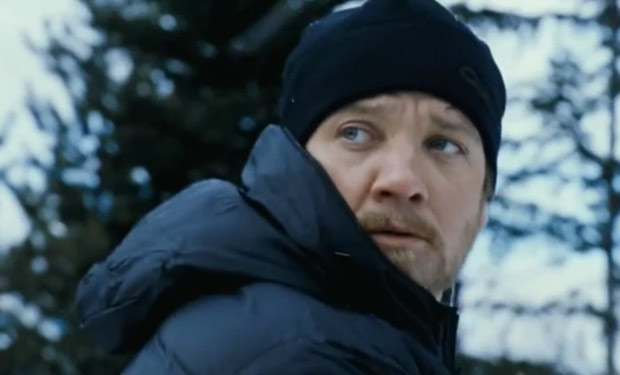 Posted by Terri Schwartz on
The teaser trailer for "The Bourne Legacy" is here and, as expected, it offers an explanation as to how new leading man Jeremy Renner fits in to Jason Bourne's legacy. The kicker is that there was "never just one" amnesiac spy produced by the Outcome program.
The trailer does an impressive job catching up fans who might not have known that there was a new "Bourne" movie without Matt Damon in the works. The slow first half of the teaser introduces Renner's Aaron Cross — here called Kenneth Gidson — as a broken, beaten man willing to do anything for his country. He is transformed into the type of super spy we've come to know and love thanks to Damon's Bourne, though something obviously goes wrong along the way.
Several other big name newcomers join Renner in the "Bourne" franchise. Edward Norton seems to be the head of Outcome, or at least the man in charge of finding Cross. "Jason Bourne was the tip of the iceberg," he promises amid shots of Renner kicking ass and shooting sniper rifles. In addition to Norton, Rachel Weisz, Oscar Isaac and Stacy Keach join Renner.
But there are plenty of familiar faces in the Tony Gilroy-directed film as well. Albert Finney, Joan Allen, David Strathairn and Scott Glenn all reprise their roles from the previous "Bourne" movies, and it seems they're not quite sure what to make of Cross. He seems angrier — although surely for different reasons — than Bourne was, and also apparently is a deadlier target. "We have never seen evaluations like this," one member of Outcome says. Sounds like bad news for them, but great news for us once "The Bourne Legacy" hits theaters on August 3.
What did you think of "The Bourne Legacy" teaser? Tell us in the comments section below or on Facebook and Twitter.