"The Avengers" trailer explodes online with superhero brawls and high-flying action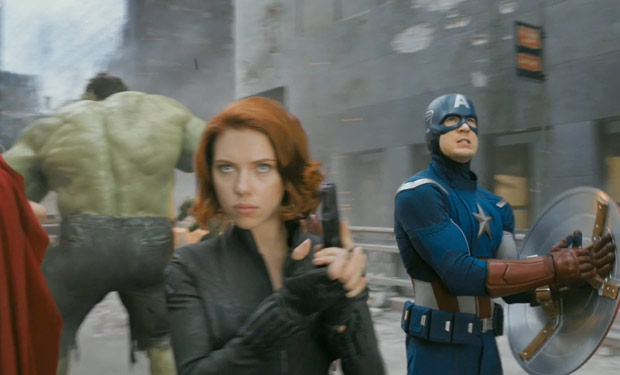 Posted by Rick Marshall on
Marvel Studios has released a brand new trailer for "The Avengers," the upcoming superhero team-up film that brings Iron Man, Captain America, Thor, and Hulk together on the same screen.
Debuting at Apple Movies, the new trailer confirms what fans have expected all along: that the mix of big powers and even bigger egos might not bode well for the teamwork component of Earth's Mightiest Heroes, but it will mean an explosive, action-packed experience for audiences.
Along with showing Iron Man, Thor, and Captain America engaging in a three-way brawl, the trailer also featured a nice scene that begins with Iron Man pursuing some of those still-unidentified invaders through the sky, only to be shot down and subsequently snatched out of mid-air by Hulk. Apparently, Marvel's jade giant will learn the value of cooperation at some point during the film.
The trailer also includes a nice look at the return of Loki and the destruction that follows in his wake, as we're treated to a number of shots of New York City under attack and the Avengers attempting to turn the tide.
"The Avengers" hits theaters May 4. Keep an eye on IFC.com for more analysis of the new trailer!
What did you think of the new "Avengers" trailer? Chime in below or on Facebook or Twitter.