"The Amazing Spider-Man" full-length trailer swings online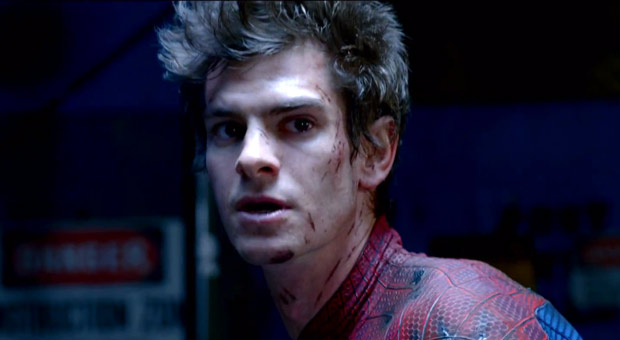 Posted by Terri Schwartz on
Skeptics bite your tongues because the new "The Amazing Spider-Man" trailer is here, and it is awesome.
Plenty of information has come out recently teasing the "untold story" element of this film, and the new trailer seems to highlight that. Even though this is a reboot of a franchise that is barely a decade old, already it feels like "The Amazing Spider-Man" is offering something that Sam Raimi's trilogy didn't.
Starring Andrew Garfield and Emma Stone, "The Amazing Spider-Man" focuses on Peter Parker's journey to discover the secret of his parents' early death. That brings him face-to-face with Dr. Curt Conners, played by Rhys Ifans, who ends up becoming the film's villain, The Lizard. Turns out that, when you reveal some secrets, you end up becoming scaly.
IFC's wonderful comic book expert Rick Marshall already offered a detailed look at the trailer and sizzle-reel that debuted last night at special events around the country, but now you get to see the trailer firsthand.
So what was your favorite part of the new trailer? Was it Spider-Man being a smart ass to the cabbie he was apprehending? Seeing The Lizard for the first time? The new shots of Spider-Man swinging through New York City? Or maybe the love unfolding between Peter and Gwen? Let us know in the comments section below or on Facebook and Twitter.