Watch the 2012 Independent Spirit Awards while chatting live with your IFC hosts Chris Gethard and Matt Singer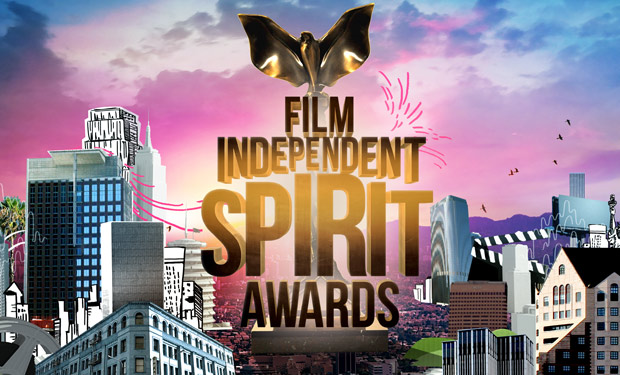 Posted by Brian Jacks on
We're sure you've already marked your calendars for the 2012 Independent Spirit Awards airing this Saturday at 10/9c on IFC, but now you have extra reason to tune in: we'll be live-chatting the whole show in our new IFC Sync app. That's right, now every win, loss and candid celebrity moment will be dissected by two of the best guys in town: comedian Chris Gethard and IFC's resident film expert Matt Singer.
A popular alum of the Upright Citizen's Brigade, Chris may be best known for his irreverent weekly talk show, "The Chris Gethard Show," and his book "Weird New York." Along with being named one of "Variety" magazine's "Ten Comics to Watch in 2010," Chris has been seen on Conan O'Brien, Jimmy Fallen, and Comedy Central's "Crossballs and "Big Lake." IFC fans will next see him as our official movie correspondent at the 2012 SXSW festival.
Matt Singer is a Webby Award-winning writer, podcaster, critic and television host. His work has appeared on television on IFC, MTV, and At the Movies and in print in The Village Voice, Spin Magazine, and Time Out New York. As of 2012, Singer is hosting Filmspotting: SVU, a podcast spinoff from website/podcast Filmspotting.
Watch Seth Rogen host the 2012 Spirit Awards on Saturday, February 25 at 10/9c on IFC. And while you're tuning in, don't forget to log into IFC.com chat with our movie experts LIVE via IFC Sync, presented by Capital One. See you then!