Shiloh Fernandez joins the cast of "Evil Dead" remake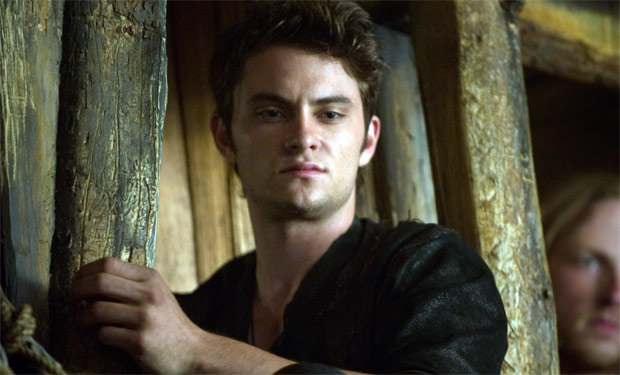 Posted by Terri Schwartz on
The upcoming "Evil Dead" remake finally has a star again. Ever since Lily Collins dropped out of the film, it's been without any cast members. But that changes today, as "Skateland" star Shiloh Fernandez has apparently joined the project.
He'll play one of the two male leads in the film, though Variety doesn't make it clear which one he'll be. There's David, the elder brother of the character Collins was supposed to play, and then there's Eric, the kid who presumably unleashes demonic forces on the world by reading passages from the Book of the Dead. Our guess is that he'll be playing the former as it's supposed to be a larger part, but we'll have to wait for an official confirmation to be sure.
This take on "Evil Dead" is without an Ash — the main character played by Bruce Campbell in the original — but Collins' former role was supposed to be his replacement. She was supposed to have played Mia, a teen taken to the family cabin by her elder brother David to help her stay sober after a recent drug overdose. She ends up being the last woman alive after the demons are set loose.
There are two other female roles in the mix as well. First there's Olivia, Mia's best friend and nurse, and then there's Natalie, David's fiancé. All five characters are being described as the film's leads, so Fernandez's casting could mean that news on the rest of cast is soon to follow.
"Evil Dead" is directed by Fede Alvarez and was written by him and Rodo Sayagues, and later revised by Diablo Cody. It is aiming for an April 12, 2013 release date.
Do you think Fernandez is a good fit for this part? Tell us in the comments section below or on Facebook and Twitter.