Seth Rogen offers "The Apocalypse" update: "It's looking good"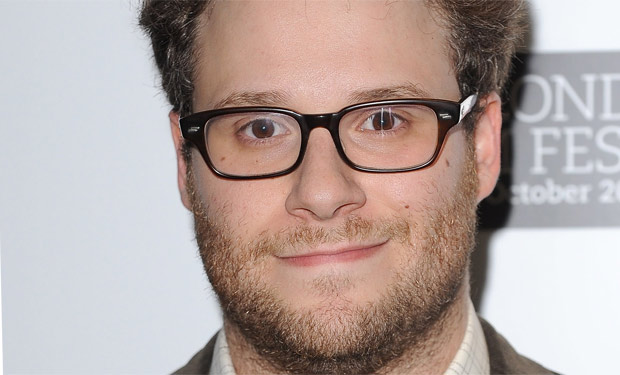 Posted by Terri Schwartz on
Fans who have been following the progress of Seth Rogen and Jay Baruchel's short "Jay and Seth vs. The Apocalypse" making its way to the big screen over the past five years got treated with great news earlier this month. Apparently Sony is in negotiations to finance and distribute the upcoming horror comedy with a speculative 2013 release date, though no exact date has been set. The feature-length film has been in pre-production since Mandate came on board to produce it in 2008, and now is finally getting the forward momentum it needs to begin filming within the year.
IFC caught up with Rogen at his Hilarity for Charity event, which raised money for the Alzheimer's Association, and asked for a status update on "The Apocalypse." Ultimately he didn't have too much to add to The Hollywood Reporter's recent news story.
"We're kind of in like the final stages of putting everything together and I don't want to jinx it but it's looking good," he said about the film's progress.
The short — which can be viewed here –- starred just Baruchel and Rogen, but "The Apocalypse" has expanded the cast a bit. James Franco, Jonah Hill, Danny McBride and Craig Robinson have been reported to be playing versions of themselves in the flick, and Rogen clarified that they won't just be in it for quick cameos.
"They're like the main characters in the movie," he said. "I'm really excited to work with those guys honestly. I don't get to see them that often and I think when we're working together is kind of when you see them the most. On top of making a good movie, I hope I just get to hang out with them also."
"The Apocalypse" will be Rogen's directorial debut. If the deal with Sony comes together, it is set to go into production in the spring.
Are you looking forward to seeing "The Apocalypse"? Tell us in the comments section below or on Facebook and Twitter.