Seth Rogen asked Judd Apatow, not James Franco, for Spirit Awards hosting advice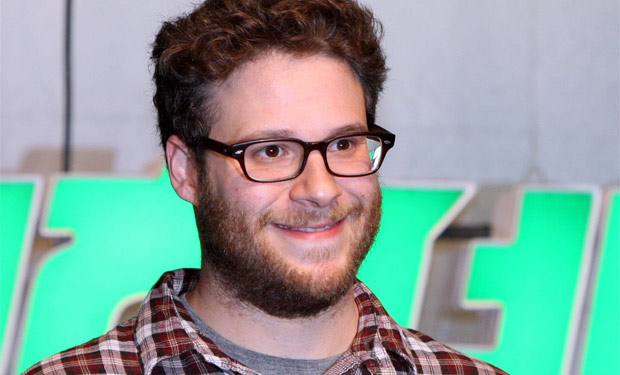 Posted by Terri Schwartz on
Seth Rogen has a lot of reasons to be excited for the early months in 2012. His critically acclaimed dramedy "50/50" has earned him his first Golden Globe nomination (he acted as a producer on the film and it's nominated for Best Picture), he's both hosting and nominated for the upcoming Spirit Awards, and he just held his first charity event on Friday to support the Alzheimer's Association.
While he's had a lot on his plate, Rogen has still taken the time to talk to some of his famous friends and get advice for his first major hosting gig. IFC caught up with Rogen at his Hilarity for Charity green carpet and asked him if he's chatted about the upcoming event with any of his buddies who already have experience at major film awards shows like, say, James Franco.
That suggestion sent Rogen into a bout of his recognizable laughter. "No, I didn't," he said.
Rogen admitted that he hasn't asked many people for advice regarding the awards show, which airs on IFC on February 25 at 10/9c. The person he did talk to the most about the gig was fellow Hilarity for Charity attendee Judd Apatow.
"Judd said just try to be yourself and try not to be mean. That's not my thing. That wouldn't work very well," Rogen said. "My feelings get hurt easily so I wouldn't want to do that to people."
As an actor best known for his roles in "Knocked Up," "Pineapple Express" and "The Green Hornet," Rogen's films aren't quite known to be awards show material. This being awards show season, he seemed genuinely enthusiastic when congratulated for his Golden Globe and Spirit Awards nominations.
"It's exciting!" he said with another token laugh. "Usually this time of year is very boring for me."
Watch Seth Rogen host the 2012 Spirit Awards on Saturday, February 25 at 10/9c on IFC. And while you're tuning in, don't forget to log into IFC.com chat with our movie experts LIVE via IFC Sync, presented by Capital One.