Watch Seth Rogen's hilarious monologue from the 2012 Spirit Awards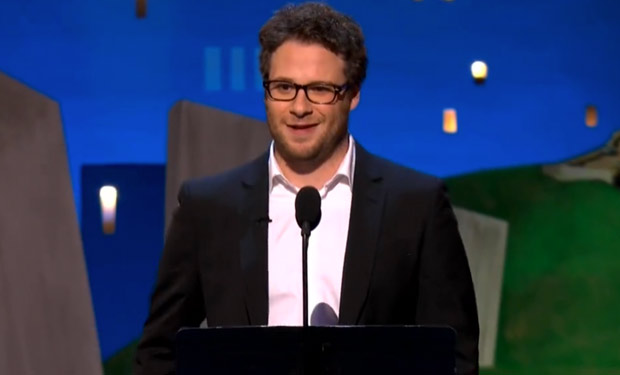 Posted by Terri Schwartz on
It was likely because Judd Apatow told Seth Rogen to just be himself while hosting the Film Independent Spirit Awards that his opening monologue ended up being so darn scathing and funny. Everyone from Brett Ratner to Mel Gibson to Michael Fassbender's penis was up to be mocked, and mock them Rogen did. His edgy humor reminded us of why we were so excited the "50/50" star was up to host to begin with.
Our pick for his best joke? When he ripped the Grammys a new one for allowing Chris Brown to perform twice after his abuse scandal with Rihanna.
"[The Grammys] seem much more forgiving than the Oscars," said Rogen. "You say a few hateful things, they don't let you within a hundred yards of the Oscars… [But] you could literally beat the shit out of a nominee, they ask you to perform twice at the Grammys!"
Ouch. Check out Rogen's monologue in full below.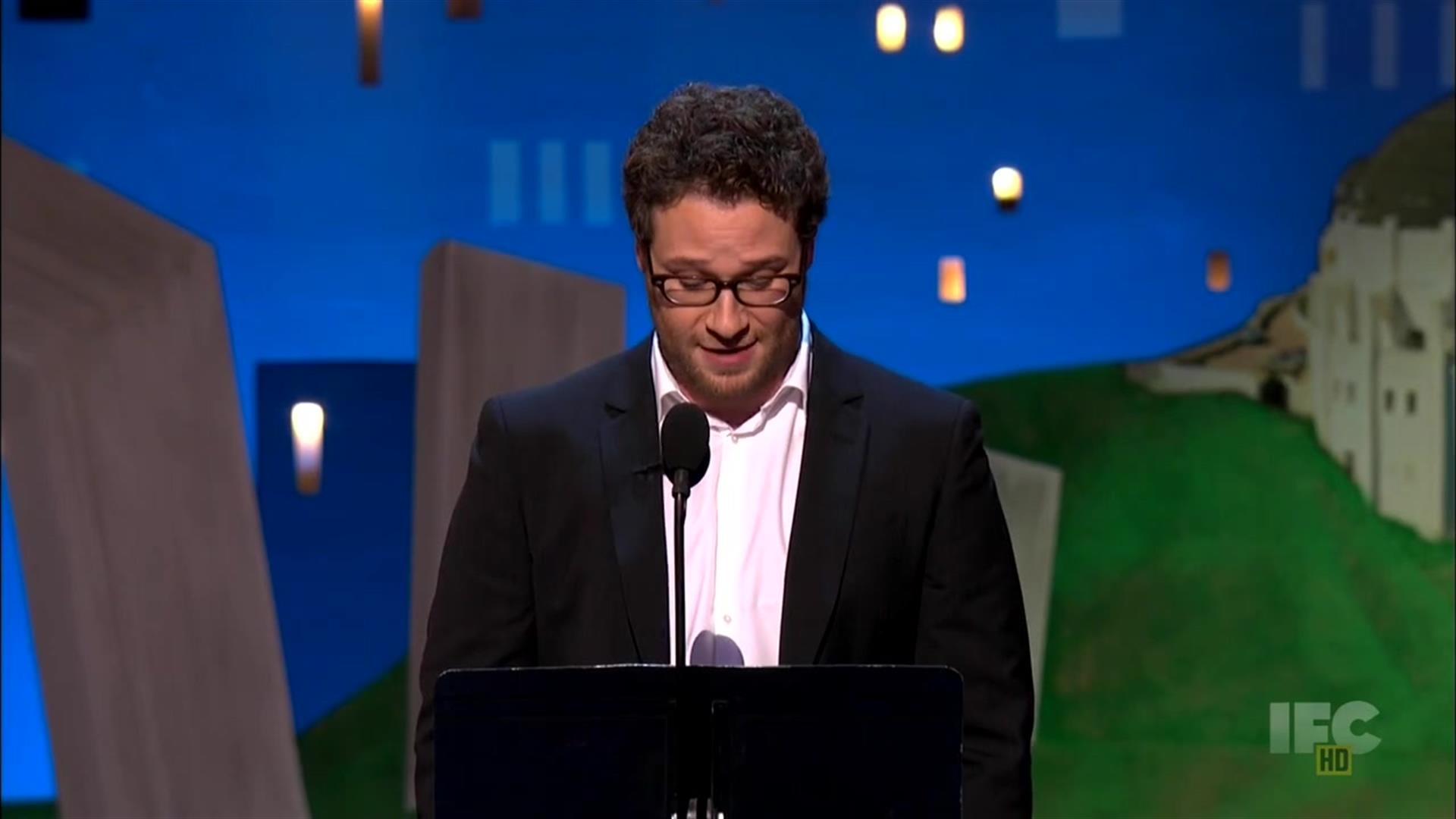 video player loading
.
.
.
What did you think of Rogen's opening monologue? Tell us in the comments section below or on Facebook and Twitter.