Seth Rogen says no one has "seriously talked about" making a "Freaks and Geeks" movie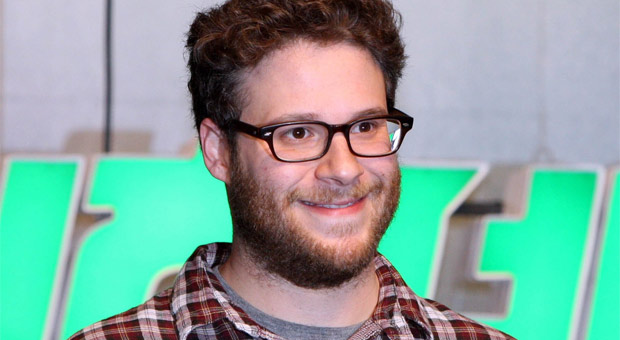 Posted by Terri Schwartz on
Seth Rogen has a lot of movies potentially in the works, though nothing solid on his slate right now. The film that seems to be the most likely to get off the ground first is also his directorial debut: "The Apocalypse."
The adaptation of Rogen and Jay Baruchel's 2007 short film has been in pre-production for years now, but Rogen confirmed in a recent group interview promoting the 2012 Film Independent Spirit Awards (airing on IFC on February 25) that "The Apocalypse" is as close to being greenlit as it's ever going to be.
"It actually seems like it might happen, so that's really exciting for us. Studios don't greenlight movies anymore, they just let you slowly realize that you're making it. But I think if they still did greenlight movies, we would probably be greenlit right now," he said about "The Apocalypse." That echoes what he told IFC back in January when he said the movie is in its final stages of "putting everything together."
Just don't expect that it will be called "The Apocalypse" for long. Rogen recently learned that the title is actually owned by Fox right now, which means his team will likely have to change the name of their movie. Our vote is for the return of "Jay and Seth vs. The Apocalypse," but Rogen seemed to think that the final title would be not as clever.
"If we end up with a shitty title, you can blame Fox," he joked.
With future projects up for discussion, Rogen was asked about some other hypothetical projects that he could be potentially involved in. A sequel to "Pineapple Express" has been talked about for years, but there hasn't been much forward momentum on it. Rogen said that could change once "The Apocalypse" — or whatever it will eventually be called — starts shooting.
"'The Apocalypse' essentially has the same cast as 'Pineapple Express,' so maybe we'll write it while we're filming," he said with a laugh.
Another sequel he could be attached to is a third installment of the "Kung Fu Panda" series. Rogen voices the character Mantis in those movies. "I would like it to, but I don't know for sure," he said of his involvement.
But the one movie that likely won't get made is the long-hoped for big screen treatment of "Freaks and Geeks." The show that made Rogen a star only ran for 15 episodes and, though it launched the careers of everyone from Judd Apatow and James Franco to Busy Phillips and Jason Segel, didn't get much love when it was on the air.
"It would be funny if they did but they don't usually make movies about TV shows that nobody watched for free. I think if they think that like if nobody watched it for free, the odds are people are going to pay $15, leave their house to go see it is probably pretty slim," Rogen told IFC.
He added, "I don't even know if like legally they could actually do that. It's not something that anyone has actually like seriously talked about."
Still, there's a chance that one day the film could get made. It wouldn't be the first time that a cult-favorite TV series got a big screen conclusion. "Arrested Development," "24" and "Friday Night Lights" movies are in the works, and of course Joss Whedon got to wrap-up his series "Firefly" with the movie "Serenity" back in 2005.
"Yeah, maybe one day," Rogen said of the chances of a "Freaks and Geeks" movie. "They did a full 'Firefly' movie. And it probably didn't do well enough to justify making a movie out of a failed TV show ever again."
Fair enough, as "Serenity" only made $25.5 million and its budget was close to "$40 million. But we can still hold out hope.
---
Watch Seth Rogen host the 2012 Spirit Awards on Saturday, February 25 at 10/9c on IFC. And while you're watching, don't forget to log into IFC.com chat with our movie experts LIVE via IFC Sync, presented by Capital One.
---
Would you like to see a "Freaks and Geeks" movie be made? Tell us in the comments section below or on Facebook and Twitter.