"RoboCop" casting rumor targets Russell Crowe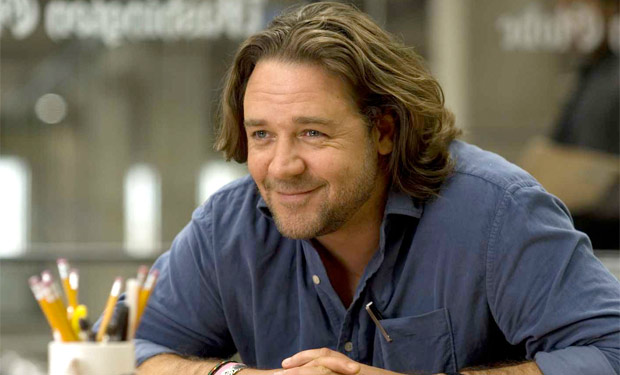 Posted by Terri Schwartz on
Has Russell Crowe turned into the most wanted man in Hollywood over the past two days? It certainly seems like that might be the case. Yesterday it was reported that Akiva Goldsman is trying to land Crowe to star in his directorial debut "Winter's Tale," and then later in the day it was revealed that Darren Aronofsky has him in his wish list for "Noah." Then at the very end of the day, there was a new story saying that MGM really wants the "Gladiator" star for their "RoboCop" remake. Talk about a busy line-up.
The news comes from Variety's Jeff Sneider, who revealed in a tweet, "Sure, Russell Crowe, MIGHT star in Aronofsky's NOAH… but do you know what else he MIGHT star in? Three words: Ro. Bo. Cop."
To clarify, that's about as close as one can get to speculation without outright pulling a name out of thin air. Sneider went on to clarify in his later tweets that the Crowe-for-"RoboCop" story was mostly rumor, and that he's heard other names being linked to the project as well.
"I've heard several names for RoboCop including some VERY unusual ones. In case you're wondering, Kid Rock is not among them," he tweeted.
Personally, we liked the idea of Michael Fassbender starring in the remake, but Crowe would be a good choice too. However, we think it seems most likely that Crowe will end up starring in "Winter's Tale" over the other two high profile projects, depending on when they start filming.
When Fassbender was asked about his connection to "RoboCop" in November, he said he was open to starring in the film. "It could be kind of fun. It could be kind of good to have a helmet that I could hide behind, for most of the film, too. That sounds kind of appealing," he said.
Would you want to see Russell Crowe star in "RoboCop"? Tell us in the comments section below or on Facebook and Twitter.