Robert Downey Jr. was cast as Lex Luthor in McG's "Superman: Flyby"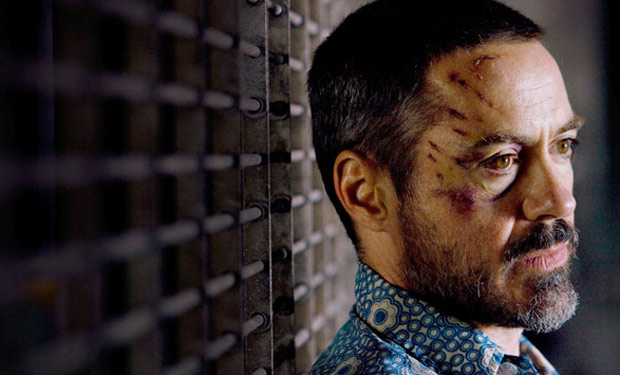 Posted by Terri Schwartz on
With "Man of Steel" still more than a year away, now seems like the perfect time to talk about other "Superman" projects that could have been. At least that's what director McG though while promoting his new romantic action comedy "This Means War."
McG recently sat down with The Playlist and talked about his canceled project "Superman: Flyby." Back in the early aughts, McG was tapped to direct the bold new take on the classic superhero from screenwriter J.J. Abrams, but ultimately passed because Warner Bros wanted to film the project in Australia and McG was afraid of flying.
He certainly had interesting ideas for the casting of the film, though. The Playlist said that "Flyby" would have made some major changes to the Superman's origins, the planet Krypton and bad boy Lex Luthor, but one thing would have remained the same: Henry Cavill.
"Ironically, we liked Henry Cavill a lot, but we hadn't cast him yet," McG said.
But there would have been a bit of a surprise choice for the actor to play Lex. Turns out that a pre-"Iron Man" Robert Downey Jr. was the only actor locked in for the film, and he would have played Superman's main nemesis.
"We had Robert Downey Jr. locked up to be Lex Luthor, which I think would have been extraordinary," McG enthused.
In addition to those two, it had previously been revealed that Shia LaBeouf was on board to play Jimmy Olsen, but not officially signed. Similarly, Selma Blair and Scarlett Johansson were in talks to play Lois Lane (courtesy of /Film), but neither was cast.
Are you intrigued by "Flyby," even though it will never happen? Tell us in the comments section below or on Facebook and Twitter.