Call-In Commentary: Watch the "Rampart" trailer with writer-director Oren Moverman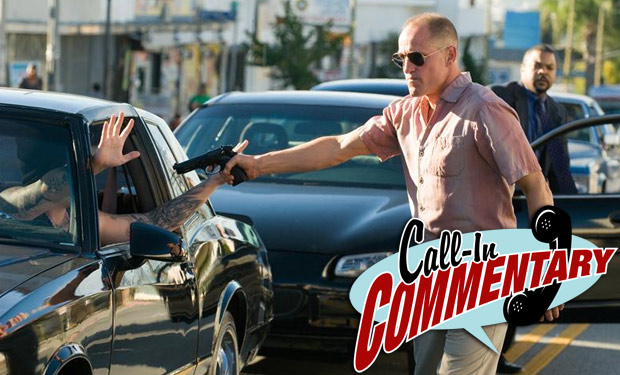 Posted by Brian Jacks on
If there's one thing "Rampart" tells us, it's do not crash into Woody Harrelson's cop car. If that happens, he will beat you. That's precisely what happens in Oren Moverman's gripping police drama, where a videotaped incident turns into downwardly cascading chain of events for the rogue officer. It's being hailed as a breakthrough performance for the actor, putting his dirty cop alongside Harvey Keitel and Nicolas Cage's "Bad Lieutenant."
At the helm of this all is Moverman, the man behind the acclaimed indie hit "The Messenger" (also starring Harrelson), who co-wrote "Rampart" with "L.A. Confidential" novelist James Ellroy. To get a better look at the film, Moverman agreed to participate in our Call-In Commentary series, where filmmakers provide commentary to their movie trailer. In the video below, hear Moverman describe a fuller understanding of his chief character and how the trailer mirrors the movie itself. "Rampart" opens this Friday.
video player loading
.
.
.
MORE CALL-IN COMMENTARIES:
– Watch "The Woman in Black" trailer with star Daniel Radcliffe
– Watch "The Innkeepers" trailer with writer-director Ti West
– Watch "The Divide" trailer with its star, cult fave Michael Biehn
– Watch the "Newlyweds" trailer with writer/director/star Ed Burns
– Watch the "Loosies" trailer with writer/star Peter Facinelli
– Watch the "Shame" trailer with writer-director Steve McQueen
View more Call-In Commentaries…
Will you be checking out "Rampart"? Let us know in the comments below, or on Facebook or Twitter.