Exclusive premiere: Lindsay Fuller "One More Song"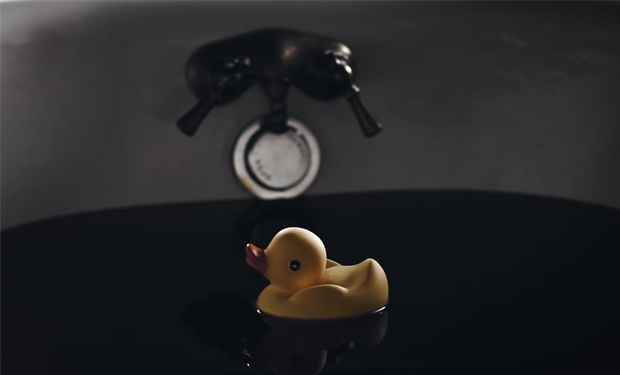 Posted by Brandon Kim on
Lindsay Fuller's heavy Southern Gothic sensibilities will set her debut album, "You, Anniversary" apart from the crowd when it arrives March 27th. Her preoccupation with faith, mortality and her willingness to take a blood bath only add to her distinctly dark style.
In her first video from the album she explores the perils of the pulpit and a great personal loss. "The song is about the suicide of a dear friend of mine," Fuller told us. "The video involves the fact that religion is capable of demonizing anything, even a rubber ducky. So we have to be discerning and ask lots of questions of people at pulpits, especially the ones who have the exorcist on speed dial."

video player loading
.
.
.
The multi-talented Fuller built the preacher's pulpit herself, and that villain is played by John Roderick, singer/guitarist from The Long Winters. Not to leave you with too macabre a taste in your mouth, the blood in the tub was made from a delicious blend of karo syrup and red food coloring.
Let us know if you'll be checking out Fuller's debut on ATO in the comments below or on Twitter or Facebook!