Exclusive premiere: Hurricane Bells "Flowers In The Dirt"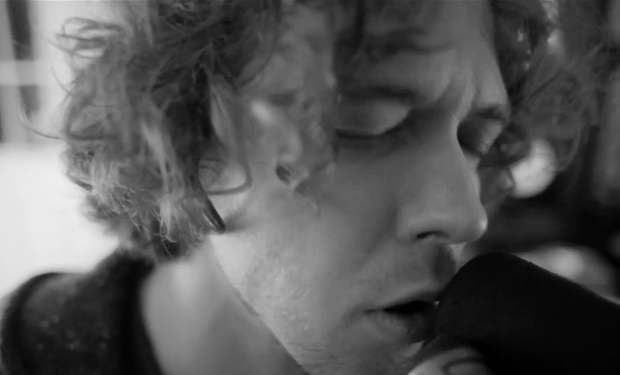 Posted by Brandon Kim on
Hurricane Bells' Steve Schiltz found inspiration for his latest album in the tale of turn of the century impresario, George Cornelius Tilyou, who put Coney Island on the map with his Steeplechase Amusement Park. He wouldn't be the first to mine material from the Steeplechase (the Velvet Underground comes to mind), but it was it's destruction by fire in 1907 that Schiltz found moving, along with Tilyou's perseverance when faced with his life's work burning down.
Tilyou allegedly went outside and posted a sign in the ruins which announced at the top, "To inquiring Friends," and on which was written something to the effect of: "I have troubles today that I had not yesterday. I had troubles yesterday which I have not today."  Thus begins Hurricane Bells' album, "Tides and Tales," with Schlitz echoing Tilyou's endearing words on the opener.
On this simple and similarly moving cut of "Flowers In The Dirt" from the album, Schlitz revisits a different kind of ruin, one littered with old mail, and dreams that keep stirring up the painful details. It too is set in Brooklyn.

video player loading
.
.
.
Schiltz, formerly of Longwave, got to shine for the mainstream after landing his song "Monsters"on "The Twilight Saga: New Moon" soundtrack. "Tides and Tales" released this past Fall after a a two week period of intense isolation, where the songwriter forced himself to write with different instruments each day — guitar, ukulele, a Wurlitzer, Omnichord — to keep the songs coming. "I didn't have a day job, didn't have any shows going on, didn't see my friends," he says. "I just wrote."
Ever cured your Brooklyn blues in Coney Island? Let us know in the comments below or on Twitter or Facebook!