Exclusive premiere: Hunx "Private Room"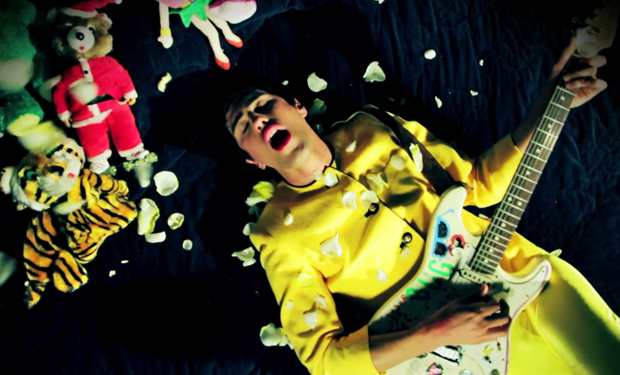 Posted by Brandon Kim on
Seth "Hunx" Bogart left his Punx for a "Private Room" in this outrageously wallpapered video from his new solo record "Hairdresser Blues," due out Feb 28th on Sub Pop's imprint Hardly Art. Hunx, channeling a bit of John Waters in tights with a penchant for Jackie O jackets, was inspired to write this song after a stroll on a nude beach in San Francisco. There he discovered the gay nudie version of the man cave, somewhat literally. "If you walk all the way to the end near the Golden Gate Bridge there are actually little tiny caves and handmade private rooms made out of rocks from the ocean," Hunx said. "Men go and have sex in these private rooms."
Hunx says the chorus just came to him on that stroll, and though he never fully explored one of those well kept secrets, he does one day hope for a private room of his very own. The video was directed by Hannah Lew (of Grass Widow) and was filmed on location at the legendary Madonna Inn in San Luis Obispo, CA.
video player loading
.
.
.
Do you want a private room? Let us know in the comments below or on Twitter or Facebook!