Peter Jackson confirmed to direct "The Adventures of Tintin 2"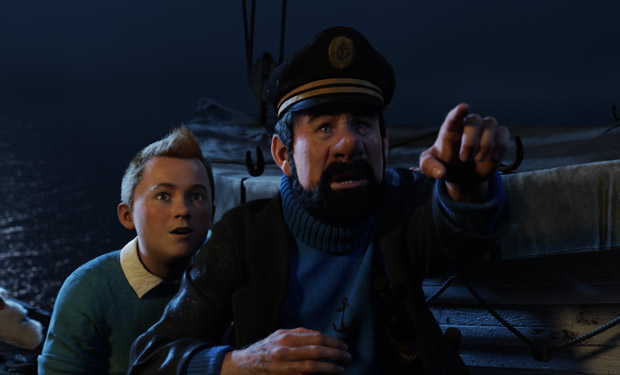 Posted by Terri Schwartz on
Both Steven Spielberg and Peter Jackson are hard at work right now directing their upcoming films. Jackson is close to wrapping part one of his two "The Hobbit" films, while Spielberg his Abraham Lincoln biopic "Lincoln." So it wouldn't necessarily be easy to fit directing "The Adventures of Tintin 2" into either of their schedules, especially since they both have projects lined up to start on immediately after they finish these films.
Fortunately for fans of "Secret of the Unicorn" (i.e. not the Academy), Spielberg and Jackson made a deal beforehand determining how they would split the load on their "Tintin" series. Spielberg directed and Jackson produced the first time around, but now Spielberg has said that it will be Jackson directing the second film.
"Peter's doing it. I wanted to do it, but Peter has to because we made a deal. I said, 'I'll direct the first one, you direct the second one," Spielberg told Total Film. "And Peter, of course, is going to do it right after he finishes photography on 'The Hobbit.' He'll go right into the 31, 21 days of performance capture."
Even though Spielberg was forthcoming about who will be helming the project, he wasn't willing to give away what it will be about. There were rumors that it would involve "The Calculus Story," but Spielberg wouldn't confirm that.
"We're not telling the world what books we're basing the second movie on yet," he said. "We have completed a story outline now. We have a writer on it. I'm just not declaring what it is. It will be more than one book, but no more than two."
What stories would you like to see "The Adventures of Tintin 2" be about? Are you glad Jackson is directing? Tell us in the comments section below or on Facebook and Twitter.