New "The Amazing Spider-Man" character bios explain Peter Parker's parents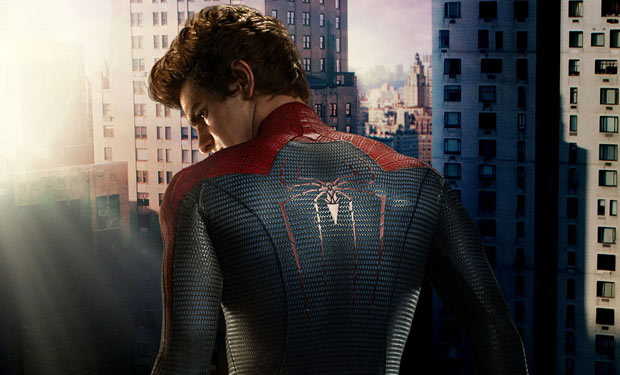 Posted by Terri Schwartz on
Bummed that "The Amazing Spider-Man" wasn't one of the many upcoming blockbusters to be honored with a Super Bowl TV spot yesterday? Well, fortunately, the folks behind it still posted a new tease for the movie over the weekend.
The official site posted new character bios for Peter Parker's aunt and uncle, Ben and May Parker, and parents, Richard and Mary. In addition, there are three new images including character shots of Parker as Spider-Man and Gwen Stacey.
In other Spidey news, Latino Review got their hands on a copy of the upcoming Comic-Con magazine that featured "The Amazing Spider-Man" as its cover story. In it, director Marc Webb dished on what he considers to be one of the most important elements of the movie: it's not a remake.
"It's really important for us to be able to communicate that this isn't a remake of Sam Raimi's movie. There's a new territory, there's a new villain, it's a different Peter Parker," he said.
Webb went on to explain how "The Amazing Spider-Man" would be different in tone from the character's earlier big screen incarnations. While those were funny to the point of being silly, apparently Webb's film is going to be grounded in reality more.
"My aim was to create a world where you could feel all those emotions. There are certainly darker, more intense feelings in this movie. There is betrayal, there is tragedy, but there's also humor and romance," Webb said. "You have to tread on is what feels authentic and what feels real, and you have to earn those different emotions. There are moments of furiousness and gravity, absolutely. But are there moments of humor and levity and whimsy? Absolutely."
Apparently leading man Andrew Garfield was a big part of making that concept a reality. He and Webb were careful to still maintain what they call the "trickster" element of Peter Parker's personality.
"There's a punk rock quality to Peter Parker that's really irreverent and fun and that's something that Andrew embodies in a way that we haven't seen before," Webb explained. "Certainly the materials that have come out have a darker sentiment or there's a darker projection, but we're very keen on staying loyal to the humor of Spider-Man."
Webb also confirmed that there would be more point-of-view sequences than the one teased in the trailer. He said you won't need to see the film in 3-D to appreciate them, but it will help.
"Those point-of-view sequences, those came very directly from a philosophy about putting the audience in Spider-Man's shoes. We wanted them to feel what he feels, and that's where those sequences came from," he said.
What do you think of Webb's take on "Spider-Man"? Tell us in the comments section below or on Facebook and Twitter.