Vampire Weekend, Yeasayer, Das Racist and more go on a "Dosa Hunt"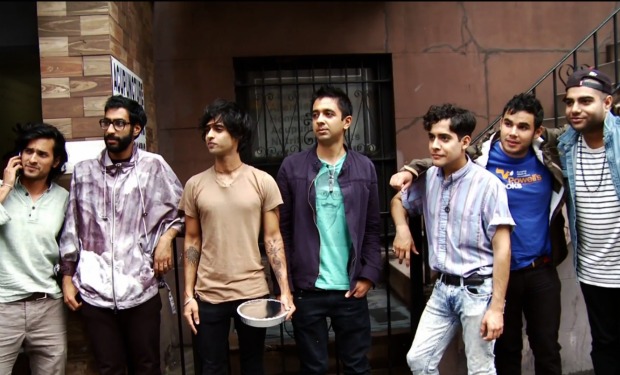 Posted by Melissa Locker on
What do you get when seven guys who work in the music industry pile in a van? It sounds like the build up to a joke, but when the seven guys in question are Rostam Batmanglij (Vampire Weekend), Vijay Iyer (Vijay Iyer Trio), Ashok Kondabolu (Das Racist), Alan Palomo (Neon Indian), Amrit Singh (Stereogum), Himanshu Suri (Das Racist), Anand Wilder (Yeasayer) and they are on the road looking for the best dosa in New York City, you know this is serious business.
The trailer for Amrit Singh's forthcoming film "Dosa Hunt" was just released today and, whether it is due to the cast of characters, or because I haven't eaten lunch yet, the film looks like something to really sink your teeth into. While you can't tell much from the trailer, it looks like the dosas — the crepe-wrapped southern Indian street food — steal the spotlight, as they should in a film called "Dosa Hunt." The other thing you can tell from the trailer, is that the movie looks like the most fun seven guys can have in a van outside of some don't-come-a-knockin' scenario that our respectable website would never write about. Ha ha ha, we would totally write about that. But this movie is not that. This is the greatest hunt for south Indian food in NYC ever committed to film and that's just what you're going to get. "Dosa Hunt is an independent film (and the directorial debut) by Amrit Singh, for which he worked with fellow filmmakers Sam Carroll and Zoe Schack.
Watch the trailer and whet your appetite:
DOSA HUNT Trailer from amrit singh on Vimeo.