Hollywood's journey to the 2012 Independent Spirit Awards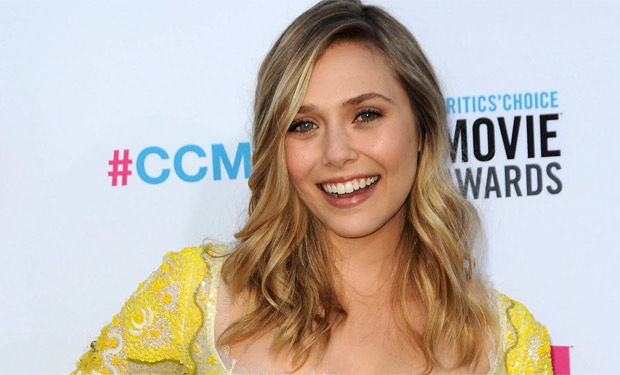 Posted by Matt Singer on
Watch Seth Rogen host the 2012 Spirit Awards on Saturday, February 25 at 10/9c on IFC. And while you're tuning in, don't forget to log into IFC.com chat with our movie experts LIVE via IFC Sync, presented by Capital One.
---
Everyone enjoys a pat on the back for a job well-done. But some might need that pat on the back more than others. Sure, Meryl Streep was great in "The Iron Lady" — she's great in everything. She's won two Academy Awards and been nominated an astonishing fifteen other times. Even if Streep deserves recognition, does she really need it at this point? If she didn't get that record seventeenth nomination for "The Iron Lady" would she have been despondent, yelling at her handlers, trashing hotel rooms, demanding mason jars full of brown M&Ms? Probably not. Ditto George Clooney, a seven-time nominee and one-time winner; ditto Glenn Close, a six-time nominee, and Brad Pitt, a four-time nominee.
Awards are wonderful, but they're best used to recognize the people and films who can most benefit from the spotlight that comes with those awards. The journeyman who's worked in relative obscurity for years; the comic actress who surprised us with a range we never knew she had; the foreign superstar who showed that charm is an international language; the ingenue from a famous show business family who leapt out of her sisters' shadow with a devastating debut. The wonderful thing about the Spirit Awards is the fact that every year Film Independent finds these sorts of mind-blowing performances and brings them to the attention of the masses. Whether these nominations were months or decades in the making, these actors' journey to the Spirit Awards were hard-fought and richly earned.
For actress Rachael Harris, that journey took place both on and off-screen. Her nomination for Best Female Lead came in director Robbie Pickerling's acclaimed debut "Natural Selection," the story of a woman on a road trip that turns into a voyage of self-discovery. Harris plays Linda, a devoutly Christian woman who's unable to conceive a child, which means her equally religious husband won't touch her, since sex without the possibility of procreation is a sin. After an accident, Linda discovers a shocking truth about her husband, and sets off to find a man she believes holds the key to her happiness.
Fittingly, given "Natural Selection"'s title, the role represents a major evolution in Harris' career. A comedienne best known for her roles as uptight shrews in films like "The Hangover" (she played Ed Helms' killjoy fiancé), Harris might seem like an unlikely choice for a sexually repressed Bible Belter, or for a film, like "Natural Selection," that deftly blends both humor and drama. But Harris' impressive performance contains just as many surprises as the film itself.
Speaking with Indiewire at last year's Los Angeles Film Festival, Harris explained that she was far from Pickerling's first choice to play Linda. Very, very far. "Originally, he didn't want to meet me," she said, "But he was doing meetings with back-ups in case the person he really wanted pulled out. I knew if I could get in the room I could change his perception of me, if not the casting." Recently divorced, Harris related to Linda's struggles and felt the character was the perfect outlet for skills she knew she possessed but had never been given a chance to utilize onscreen. Harris got in the room, and won the part — and then the film went on to win seven awards at the 2011 South by Southwest Film Festival, including the Grand Jury Prize and Audience Award for Best Narrative Feature, and a Breakthrough Performance Award for Harris.
The road to the Spirit Awards for French actor Jean Dujardin began not in Texas but France, where "The Artist" premiered to widespread acclaim, a Best Actor award, and a distribution deal with The Weinstein Company. Like Harris, Dujardin is a comedian by trade; first as a stand-up and later as the star of TV shows and then "The Artist" director Michel Hazanavicius' '60s spy spoofs "OSS 117: Cairo, Nest of Spies" and "OSS 117: Lost in Rio." To play "The Artist"'s silent film star George Valentin, Dujardin's task, like Harris' in "Natural Selection," was to meld his comedic timing with scenes full of soul-searching emotions. George is unprepared for the transition from silent to sound film, and as Hollywood moves into the future, George gets trapped in his own past glories.
Dujardin, a well-known star in France but previously a virtual unknown in the United States, seems to share more than his characters' charm and good looks — he might even have a bit of his self-doubt as well. Speaking with Time Out, Dujardin said that he's his own toughest critic, and he's at his happiest — like George — on a movie set. "[There] I'm someone else," he added. "The mustache, the dinner jacket. It's not me. You're always this sort of double, and it's liberating. Imagine being stuck with yourself… all those doubts…"
Doubts and doubles also haunt the protagonist of the fascinating thriller "Martha Marcy May Marlene." Martha — or is it Marcy May? — wakes early one morning on an idyllic-looking farm, but something is clearly amiss. Before anyone notices, she sneaks away and calls her sister Lucy (Sarah Paulson) to beg her to come pick her up. After moving in with Lucy and her husband at their beautiful lake house, Martha struggles to come to grips with her time at the farm, which we slowly come to realize was actually a cult that routinely abused and then brainwashed its female residents. Mentally beaten-down by her time as the cult's "Marcy May," Martha keeps flashing back and forth between past and present, often unsure of where, or even who, she really is.
In reality, Martha is actress Elizabeth Olsen, the younger sister of famous "Full House" twins Mary-Kate and Ashley. "Martha Marcy May Marlene" director Sean Durkin cast Olsen after meeting more than 50 other actresses for the role. Coming in on the last day of auditions, she blew Durkin away with a reading that was more complex than any other actress he saw. Back in November, Durkin told me that what set Olsen apart from the pack was her ability to "convey a lot of feeling with her eyes without trying. She was totally effortless." Durkin was nervous about casting an unknown actor, for fear that even with all her raw talent, he would have to work to pull a great performance out of her on set. Those fears were ultimately unfounded. "She was as prepared from the first take of the first scene as someone like John [Hawkes] or Hugh [Dancy]," Durkin noted.
Mexican actor Demián Bichir prepared for his journey to the 2012 Spirit Awards with an acting career than spans more than thirty years. After starting out in telenovelas while still a teenager, Bichir eventually graduated to features; his 1999 comedy, "Sexo, Pudor y Lágrimas," is one of the most successful Mexican films in history. American audiences might recognize Bichir as Fidel Castro in Steven Soderbergh's two-part biopic of Che Guevara; it was that performance that brought him to the attention of "A Better Life" director Chris Weitz. He told The Hollywood Reporter that Bichir's body of work made casting him as Carlos, an illegal immigrant and gardener looking to give his teenage son a better life, "ridiculously easy."
Bichir's performance, which also landed him a surprise Oscar nomination in addition to his Spirit Award nod, has the longtime actor soaking in the adulation of his better-known peers. Still, this trip hasn't been all glamour; Bichir laughs that he got so into character as this down-on-his-luck immigrant that fans who recognized him on the street in Los Angeles were worried he'd fallen on hard times. "No, no. I'm just researching a role, I promise!" he reassured them. The research paid off, as Bichir earned hugely positive reviews and helped expose the complicated reality behind a hot-button political issue to thousands of people.
Those people also include some Spirit Award voters; on February 25, we'll find out who they chose. It might be more established stars like Ryan Gosling or Michelle Williams. Or it could be one of these remarkable newcomers. But even if these talented underdogs don't get to take home one of those coveted trophies, it's been a pretty amazing journey.
---
Watch Seth Rogen host the 2012 Spirit Awards on Saturday, February 25 at 10/9c on IFC. And while you're tuning in, don't forget to log into IFC.com chat with our movie experts LIVE via IFC Sync, presented by Capital One.