"Indiana Jones" Blu-ray collection announced for the fall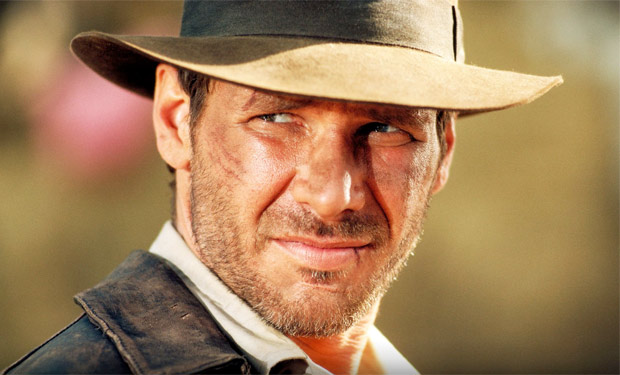 Posted by Terri Schwartz on
Now that you've watched your "Star Wars" Blu-ray about 16 times through, it's time to add another classic George Lucas (and Steven Spielberg) character to your collection. At long last, "Indiana Jones" is headed to Blu-ray.
The set will include all four "Indiana Jones" films, along with a "best of" collection of documentaries, interviews and featurettes. A press release for the special edition Blu-rays also promises "a few surprises" when they hit store shelves in the fall.
Amazon.com is listing the price for the collection at $99.99, but that is subject to change. Paramount also has yet to announce the exact date for the Blu-ray set's release or an official cost. Keep an eye out on IFC in the future for more news and the cover art for the collection when it becomes available.
If you can't handle the wait, you can always check out the first 17 minutes of the "Raiders of the Lost Ark" filmumentary, "Raiding the Lost Ark." We can't guarantee that it will make you any less excited for "Indiana Jones" to hit Blu-ray, but it should sate your fix for the collection for, well, at least 17 minutes. After that, you might as well watch the DVDs on your TV and look forward to the day when you can watch a young Harrison Ford in all his crystal-clear Blu-ray glory.
Are you going to pick up the "Indiana Jones" Blu-ray collection when it hits shelves in the fall? Tell us in the comments section below or on Facebook and Twitter.