Harrison Ford rumored to join "Blade Runner" sequel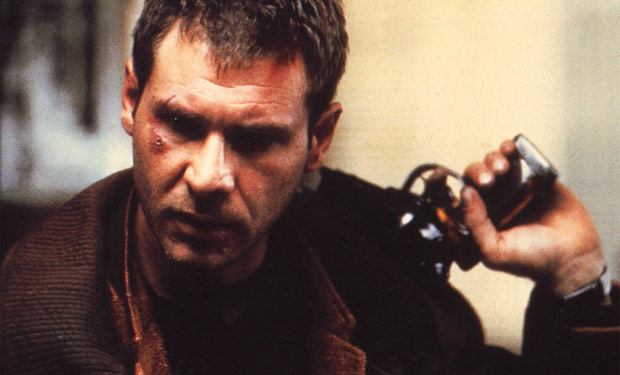 Posted by Terri Schwartz on
We already knew that Ridley Scott's upcoming "Blade Runner" film was likely to be a sequel, but now it turns out it might star Harrison Ford as well. If new reports are to be believed, the original Deckard might in fact be signing on for the upcoming project.
Twitch Film has the news, though they're quick to point out that the discussions are just beginning. "While this is still very early stages and it is quite possible that things won't work out the obvious implication is that what we are looking at is not a reboot but a direct sequel to the original," the site writes.
In the past, it had seemed unlikely that Ford would come back for another go. Producer Andrew Kosove had told The Los Angeles Times that he didn't believe Ford would be involved in the sequel, and the actor echoed those sentiments in an interview with Omelete.
"I wouldn't feel bad if I were not invited to the party, because I would understand they would want fresh blood to be spilled," he said.
This raises interesting questions about what the sequel will entail. Considering Decker spoiler alert was supposed to be a Replicant in "Blade Runner," it will be hard to explain why he has aged so much in the meantime. Or maybe Scott will end up going an alternate route with the sequel that brings it closer to the original Philip K. Dick novel, "Do Androids Dream of Electric Sheep." The lack of details surrounding the project are actually making us intrigued about what Scott and Ford could make together, instead of writing the project off outright.
What avenue would you want to see a "Blade Runner" sequel follow? Tell us in the comments section below or on Facebook and Twitter.