"Prometheus" director Ridley Scott reveals Guy Pearce's role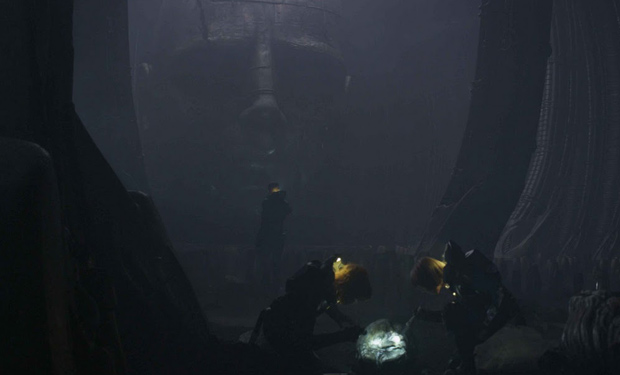 Posted by Terri Schwartz on
"Prometheus" might not officially be a prequel to "Alien," but now there is official confirmation that the two movies are connected. Turns out there actually is a direct link between the two projects.
In an interview with Hungarian website Mozinezo (via Latino Review), director Ridley Scott explained the details about Guy Pearce's character, Peter Weyland. Turns out he is one of the major pieces that tie "Prometheus" and "Alien" together.
"When the first 'Alien' movie and 'Blade Runner' were made, I thought that in the near future the world will be owned by large companies. This is why we have the Tyrell Corporation in 'Blade Runner', and Weyland-Yutani in 'Alien'. They sent the Nostromo spaceship," Scott explained. "The Prometheus is owned by an entrepreneur called Peter Weyland, and is played by Guy Pearce. That's the connection between the two films, and nothing more. 'Prometheus' is a new film, a new world, and is full of new ideas. And of course new monsters as well."
So there you have it. It might not be a strong link, but it is at least a definitive one. Unfortunately, Pearce has said he will only appear briefly in the upcoming sci-fi horror movie.
"I'm only [in the film] for a minute, but it was a real honor to work with Ridley [Scott], to see what was going on," he told MTV News. He added that the film has "a little bit" of an "Alien" feel to it.
"Prometheus" also stars Michael Fassbender, Charlize Theron, Idris Elba, Noomi Rapace, Patrick Wilson and Logan Marshall-Green. It's due in theaters on June 8.
Are you glad there's a concrete connection between "Prometheus" and "Alien"? Tell us in the comments section below or on Facebook and Twitter.