Guillermo del Toro to direct Emma Watson in "Beauty and the Beast"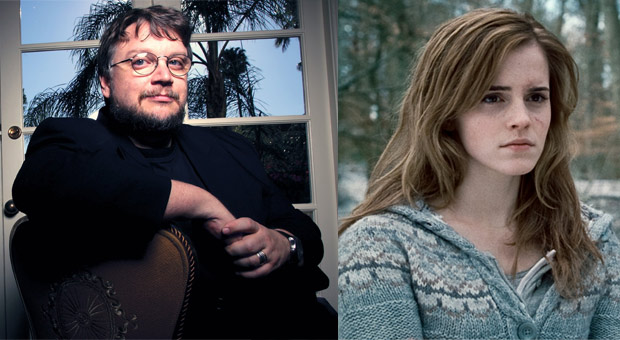 Posted by Terri Schwartz on
This confirmation has been a long time in coming. It was first announced that Guillermo del Toro was considering a "Beauty and the Beast" project starring Emma Watson back in July, but details were scare on the film in the seven months in between. Now, finally, both of them are officially on board and the movie is going forward.
Variety is reporting that del Toro will direct the flick with Watson cast as its titular Beauty. "The Three Musketeers" scribe Andrew Davies will write the script, and the movie is being set up at Warner Bros. So we're thinking big tentpole movie versus introverted indie.
Details are still scarce on "Beauty and the Beast." Apparently del Toro will provide a treatment of the movie that Davies will work from, so at least the project is guaranteed to have del Toro's stamp on the script. And "Beauty and the Beast" will be a period piece, so don't expect a rehash of 2011's failed "Beastly." Now the main question is who will play the titular beast. Somehow we think del Toro favorite Ron Perlman is a bit too old for Watson right now.
Del Toro is currently filming "Pacific Rim," so it seems likely that this will be his next film. The "Hellboy" helmer is also in the process of developing a Haunted Mansion movie at Disney and has been announced as director of "Jekyll and Hyde" and "Frankenstein" projects for Universal, but there hasn't been much forward momentum on those films recently. Watson currently has a free schedule now that "The Perks of Being a Wallflower" has wrapped, but that could change soon as she is in discussions to star in "Harry Potter" director David Yates's newest film, "Your Voice in My Head."
Are you excited to see del Toro and Watson collaborate? Tell us in the comments section below or on Facebook and Twitter.