Track premiere: Good Old War "It Hurts Every Time"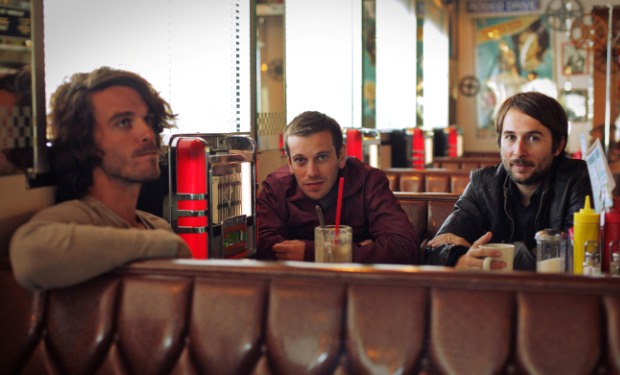 Posted by Brandon Kim on
Philly threesome, Good Old War, collecting ever more fans and accolades since their Coachella appearance last year, will be releasing their third album "Come Back As Rain," March 6th. The band, which gets it's name not from Bush era foreign policy, but from he member's last names (Goodwin, Arnold and Schwartz) recorded outside their hometown this time with producer Jason Cupp (Maps & Atlases) in Omaha.
Good Old War will also be embarking on a tour March 8th in Knoxville, TN, with Family of the Year in support. Here's a good old jangle off the forthcoming "Come Back As Rain," which you may feel free to download!
Visit goodoldwar.com to check out all the tour dates and let us know if you're hitting any in the comments below or on Twitter or Facebook!